Simplot Launches New Raspberry Crumbles Product
May 08, 2023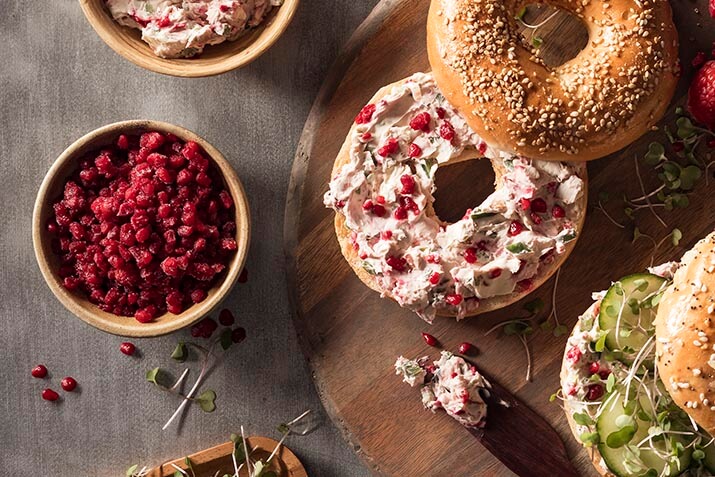 Today Simplot Global Foods introduced Simplot Simple Goodness™ Fruit Raspberry Crumbles to its extensive lineup of labor-saving, frozen fruit products for foodservice.
Crumbles are simply the individual drupelets that make up whole raspberries. Simplot's new Simple Goodness™ Fruit Raspberry Crumbles represent an eye-catching alternative to whole berries, with valuable advantages in commercial kitchens.
Raspberry Crumbles: small but mighty back of house
First, crumbles are easy to portion, helping chefs control costs for better profitability. They thaw quickly, leech less color, and offer excellent plate coverage. In recipes, their small size promotes more even distribution. And they're gentle on blenders and blades.
Best of all, Raspberry Crumbles are extraordinarily versatile. They add ruby-red color and fresh flavor to entrées, salads, dressings, dips and desserts across every daypart.
Now available in convenient, 2 lb. packages
Simplot Simple Goodness™ Fruit Raspberry Crumbles come in 2 lb. packages to help prevent block freezing and simplify inventory management.
This product joins Simplot's broad portfolio of innovative, on-trend frozen potatoes, vegetables, avocado, grains and fruit that increase profitability by reducing labor and waste in busy commercial kitchens.
For more information or to request a free sample of Simplot Simple Goodness™ Fruit Raspberry Crumbles, please contact your local Simplot Sales Representative or call 800-572-7783.