Simplot Launches New Hand-Scooped Avocado Chunks
Nov 19, 2020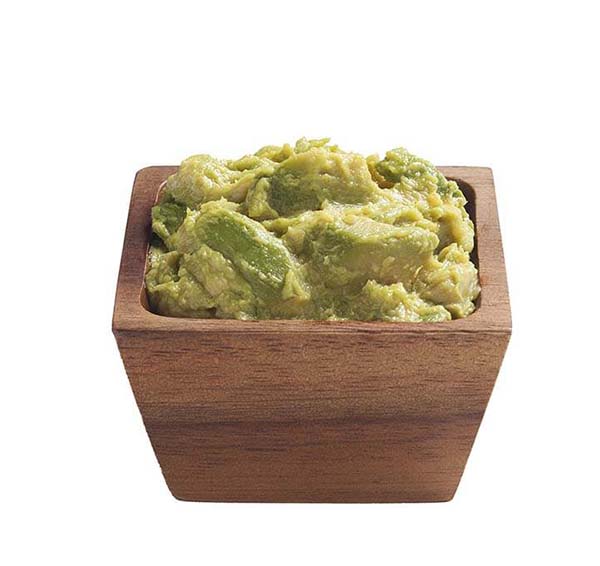 Simplot is pleased to announce another premium addition to its fresh avocado lineup: Harvest Fresh™ Hand-scooped Avocado Chunks.
For many, chunky texture is what makes scratch-made avocado pulp and guacamole truly feel scratch-made. But processing raw fruit is labor intensive, and the resulting yield—only around 50% of fresh weight—makes raw fruit an expensive choice for operators. The rapid price spikes and uncertain availability of avocado lugs don't help.
It's fresh, just faster
The new Harvest Fresh™ Hand-scooped Avocado Chunks are just that: hand-scooped chunks from carefully ripened, fresh Hass avocados, and that's it—no preservatives added. You never have to pay for over- and under-ripe avocados. There are no pits and peels to compost. And you don't have to pay someone $15/hour for prep, an attractive proposition if your kitchen is running lean during COVID-19.
Features and benefits operators will love
Harvest Fresh™ Hand-scooped Avocado Chunks offer the premium avocado chunks you need to make the rich, satisfying toppings, guacamole, smoothies and other recipes that keep your customers coming back. How can it help your operation run more smoothly and profitably?
Large, hand-scooped chunks for true scratch texture and appeal
Consistent pricing, quality and availability all year
Elevates your menu and check average
High-Pressure Processed (HPP) for food safety without preservatives
Fresh, never frozen, vegan, Halal Certified, and kosher
67% of consumers report that an avocado add-on improves their perception of menu quality1
With its healthy halo and amazing flavor, avocado's popularity shows no signs of slowing. And, according to Technomic's Volumetric Report, just including avocado on your menu can raise your customers' perceptions of your menu's quality. This can help you attract and retain more customers and increase check averages at time when every penny counts. Need more proof?
Avocado is the #1 premium burger topping customers are willing to pay more for.2
31% of consumers say they're likely to order avocado as a topping.2
Avocado is predicted to outperform 96% of all other foods, beverages, and ingredients over the next four years.3
Scooped by hand (just not your hand)
When it comes to avocado pulp products, this is as chunky as it gets. And thanks to its reduced labor and waste, it's never been easier to serve the goodness of fresh avocado. If you're tired of riding the ups and downs of the whole fruit market, Harvest Fresh™ Hand-scooped Avocado Chunks win, hands down.
1 Technomic Inc., Volumetric Report
2 Technomic Inc., Healthy Eating Consumer Report, 2018
3 Datassential SNAP™, 2019