At Simplot, We Have Some Very Interesting Holiday Traditions
Dec 17, 2020
The other day, I overheard some of my coworkers discussing the treats they will be leaving out for Santa's reindeer. I thought I better find out more, so I dug a little deeper. Later that day, I was looking through the marketing closet and found a box, stuffed full of letters from the North Pole. These were thank-you letters penned by real elves on behalf of each reindeer!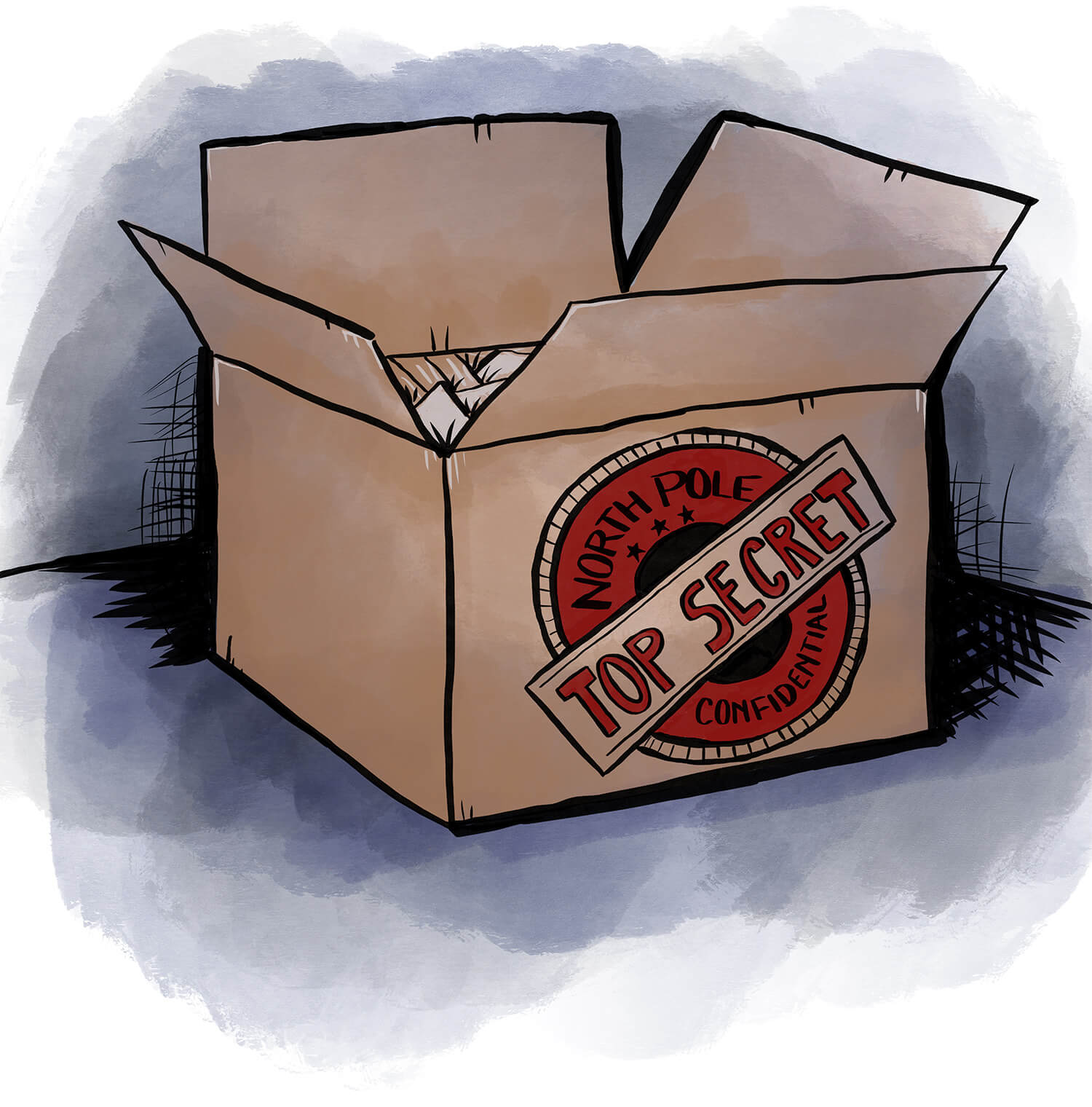 Apparently, the reindeer have been sending these notes to Simplot for years, thanking my coworkers for leaving their favorite reindeer snacks.

Below is a list of the reindeer and their favorite Simplot SKUs. This might be top secret information—don't tell anyone I told you: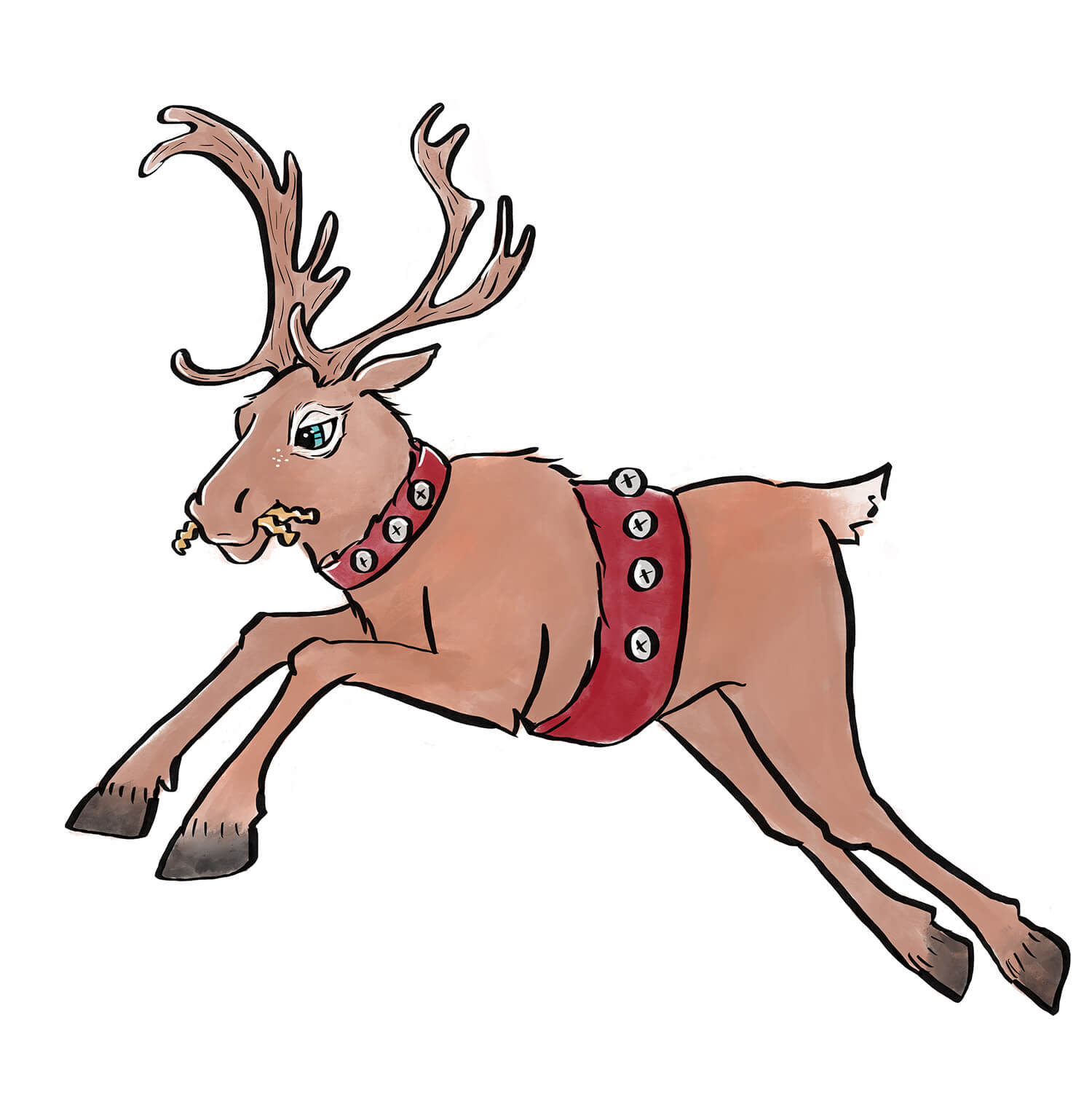 Dasher
Dasher is an excellent athlete. Quick on his hooves, he prefers fast-cooking Simplot Blue Ribbon® Crinkle Cut Shoestring Fries. He loves their high solids and yummy potato flavor, and prefers to keep it simple, adding just a dash of salt. Reindeer do love their salt.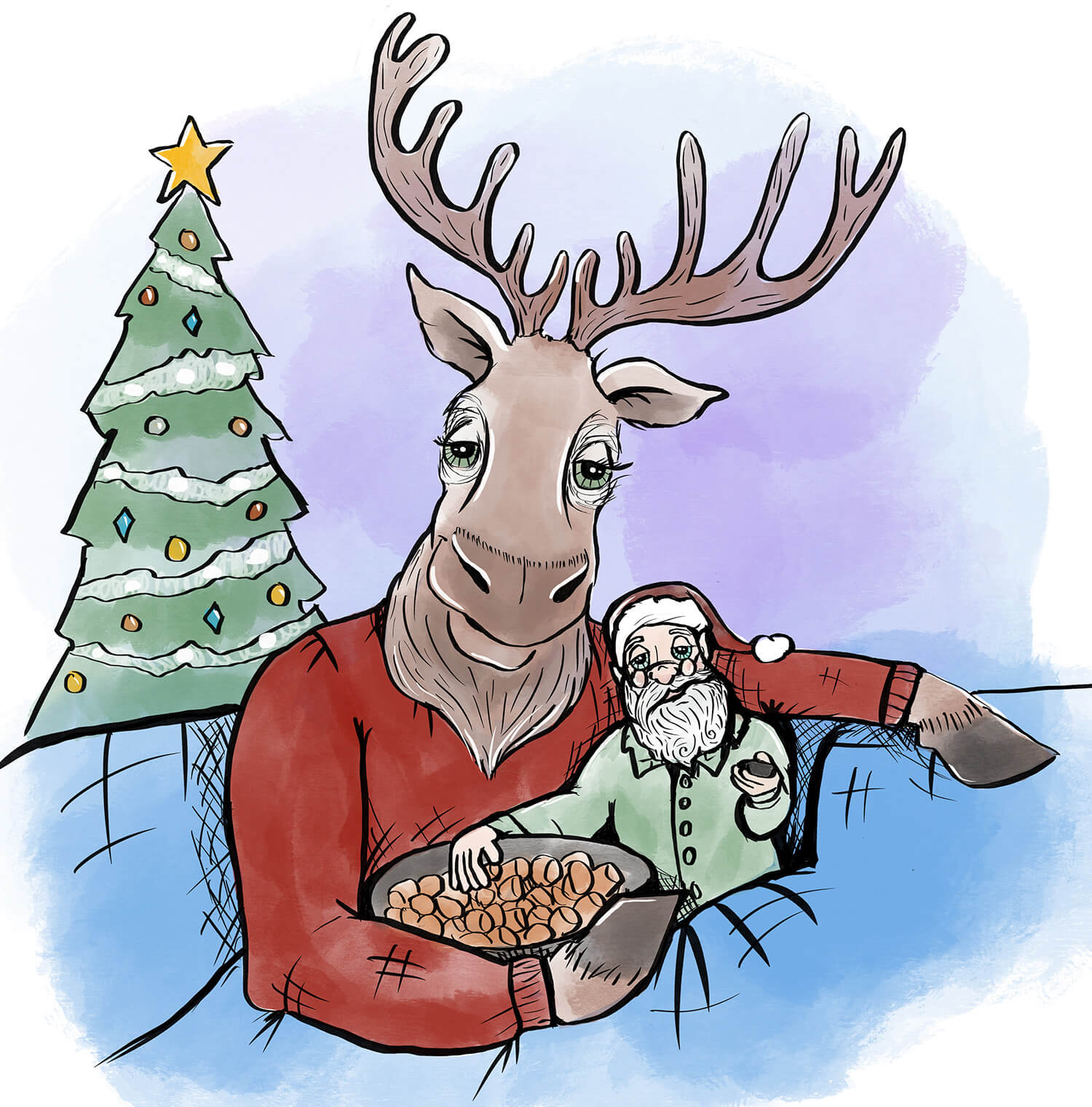 Dancer
Dancer, a homebody at heart, really enjoys watching Christmas movies. Naturally, Home Alone is his all-time, favorite flick. If you really want to impress Dancer, leave some Simplot Traditional Tater Gems®, popular item with stags and foals alike.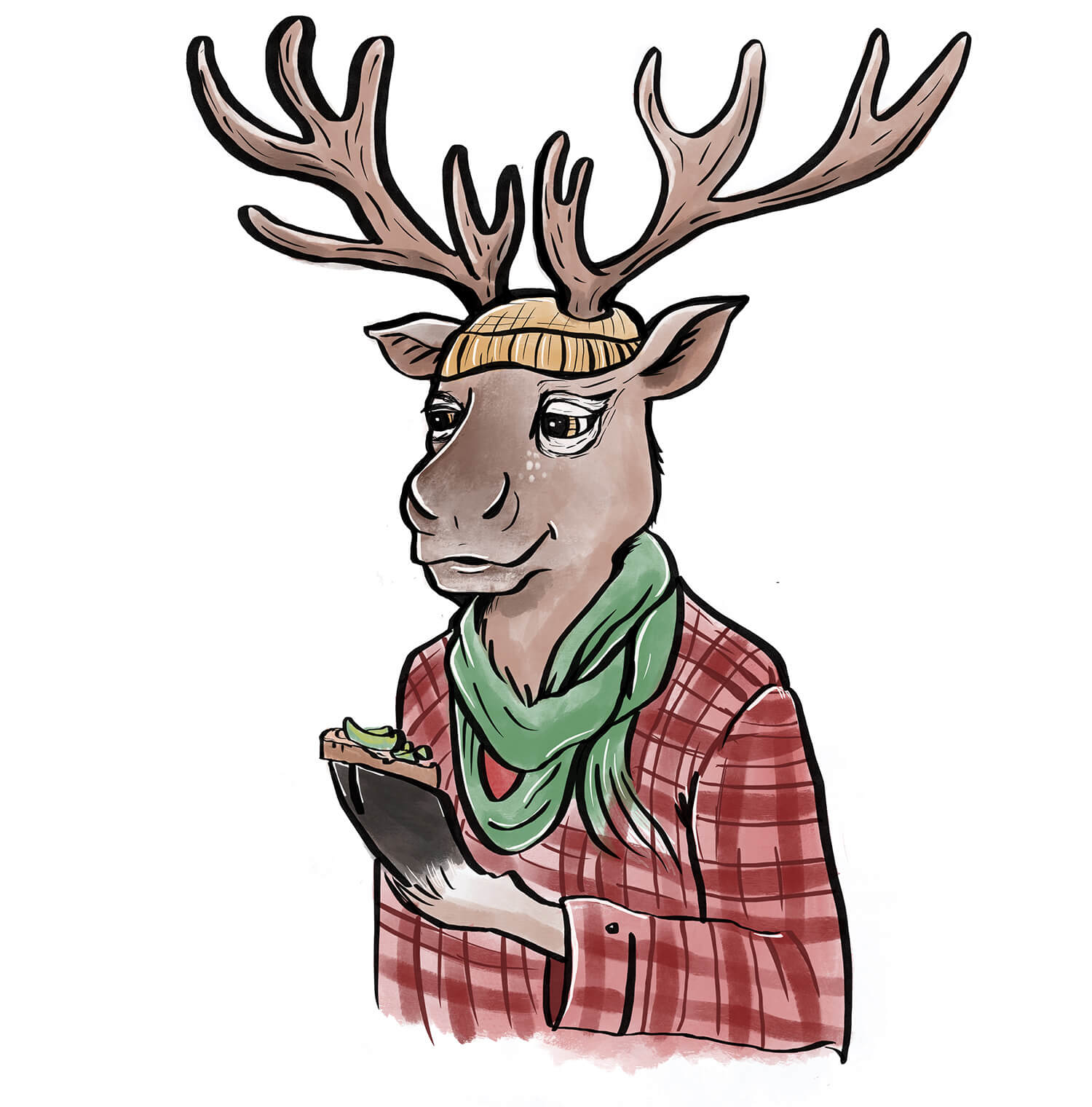 Prancer
When he's not chasing Rudolph, Prancer is chasing trends. His go-to snack is avocado toast. And not just any regular avocado toast: he really loves his Simplot Harvest Fresh Avocados™ Avocado Slices sprinkled with pomegranate seeds.
Check out the recipe ›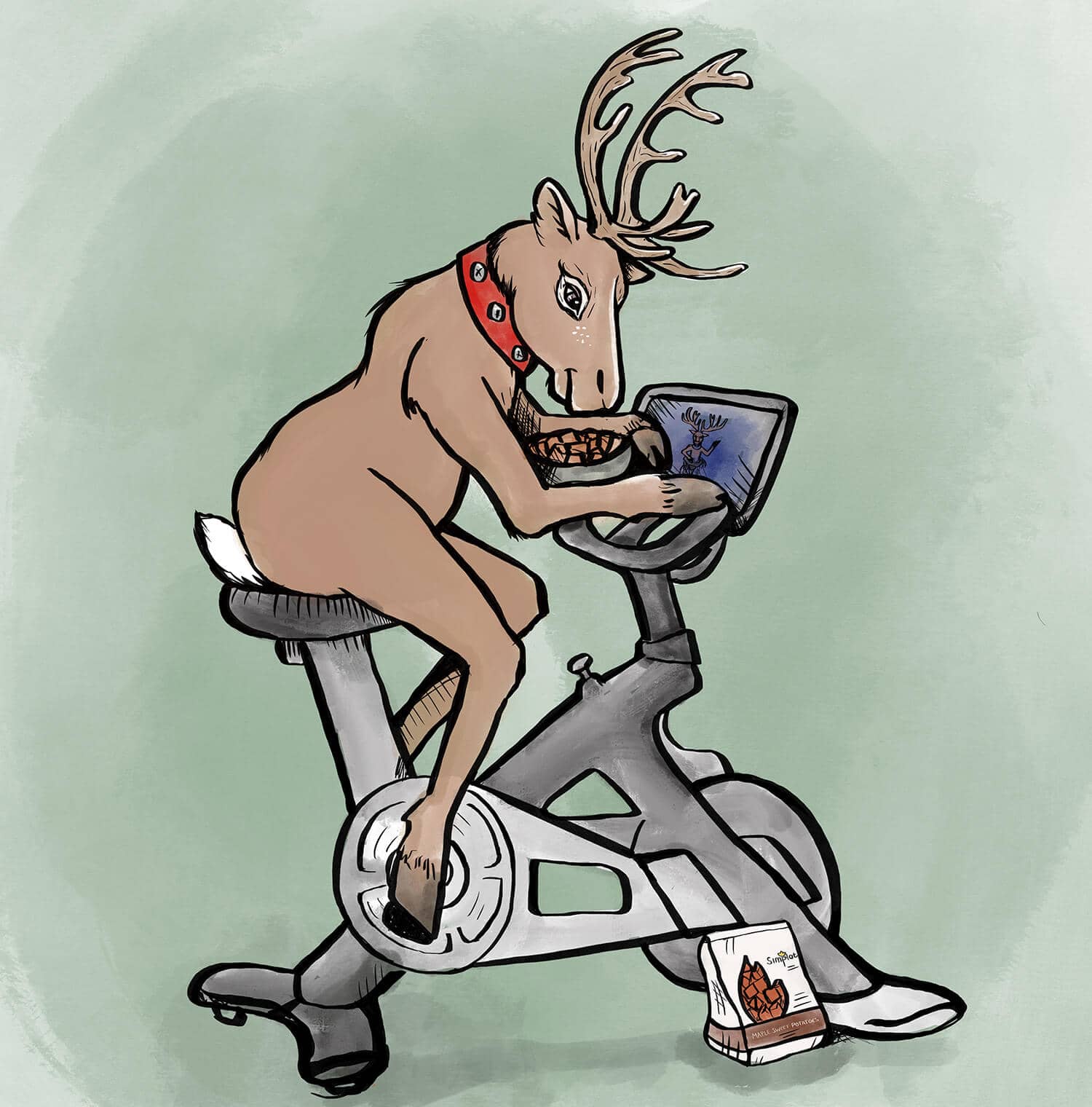 Vixen
Vixen is a model of healthy living. When he's not peddling furiously on his Peloton Cycle, he's making better-for-you eating choices like Simplot RoastWorks® Roasted Maple Sweet Potatoes. He really loves them paired with pumpkin seeds and butter. Leave him some and watch him jump with glee!

Check out the recipe ›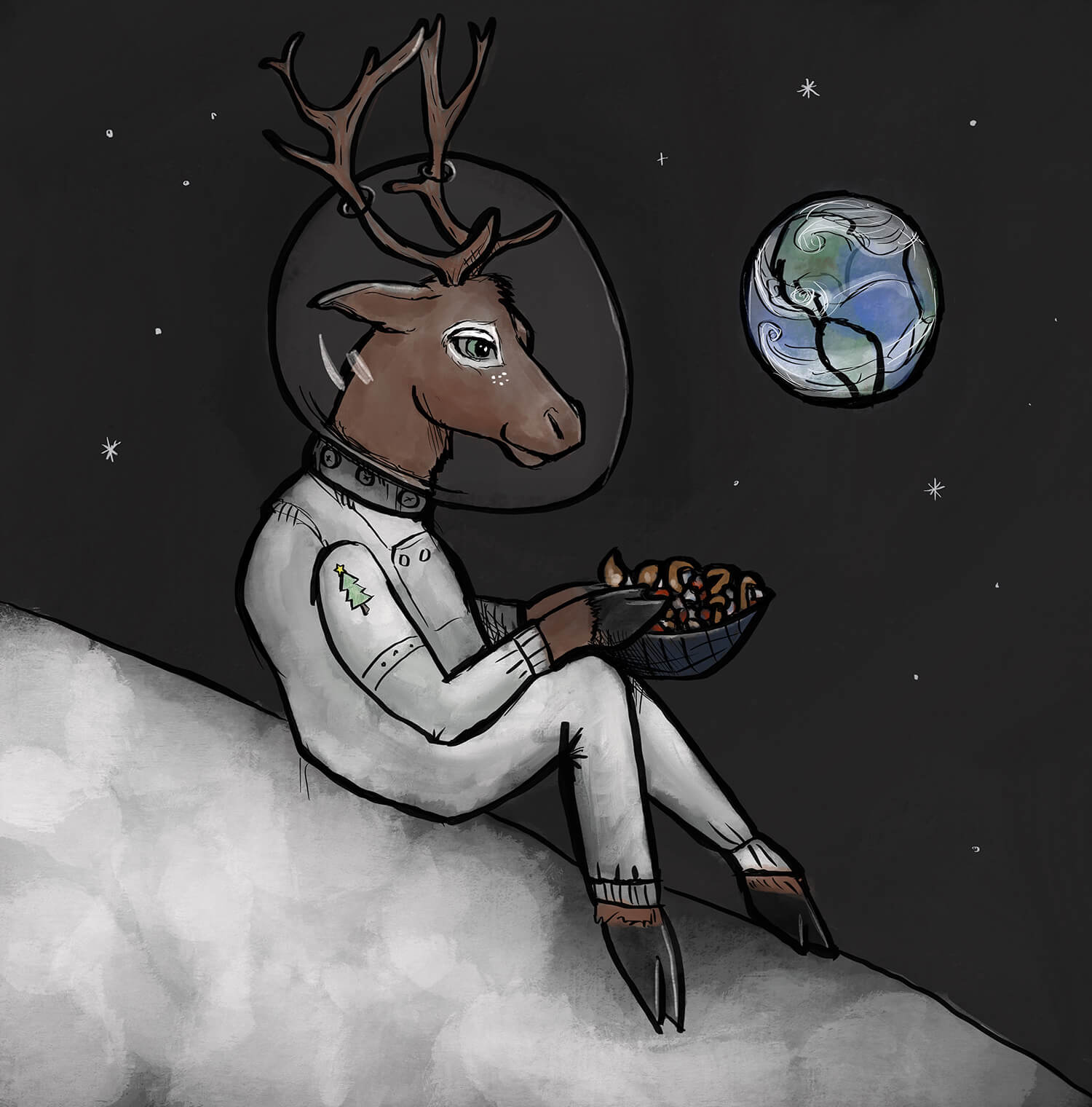 Comet
Never good with directions, Comet earned his name when he accidentally flew to the moon where he tried moon cheese and fell in love with it. Turns out, moon cheese and blue cheese are very similar. If you want to make Comet's day, try sprinkling some blue cheese on Buffalo Battered Simplot SIDEWINDERS™ Fries.

Check out the recipe ›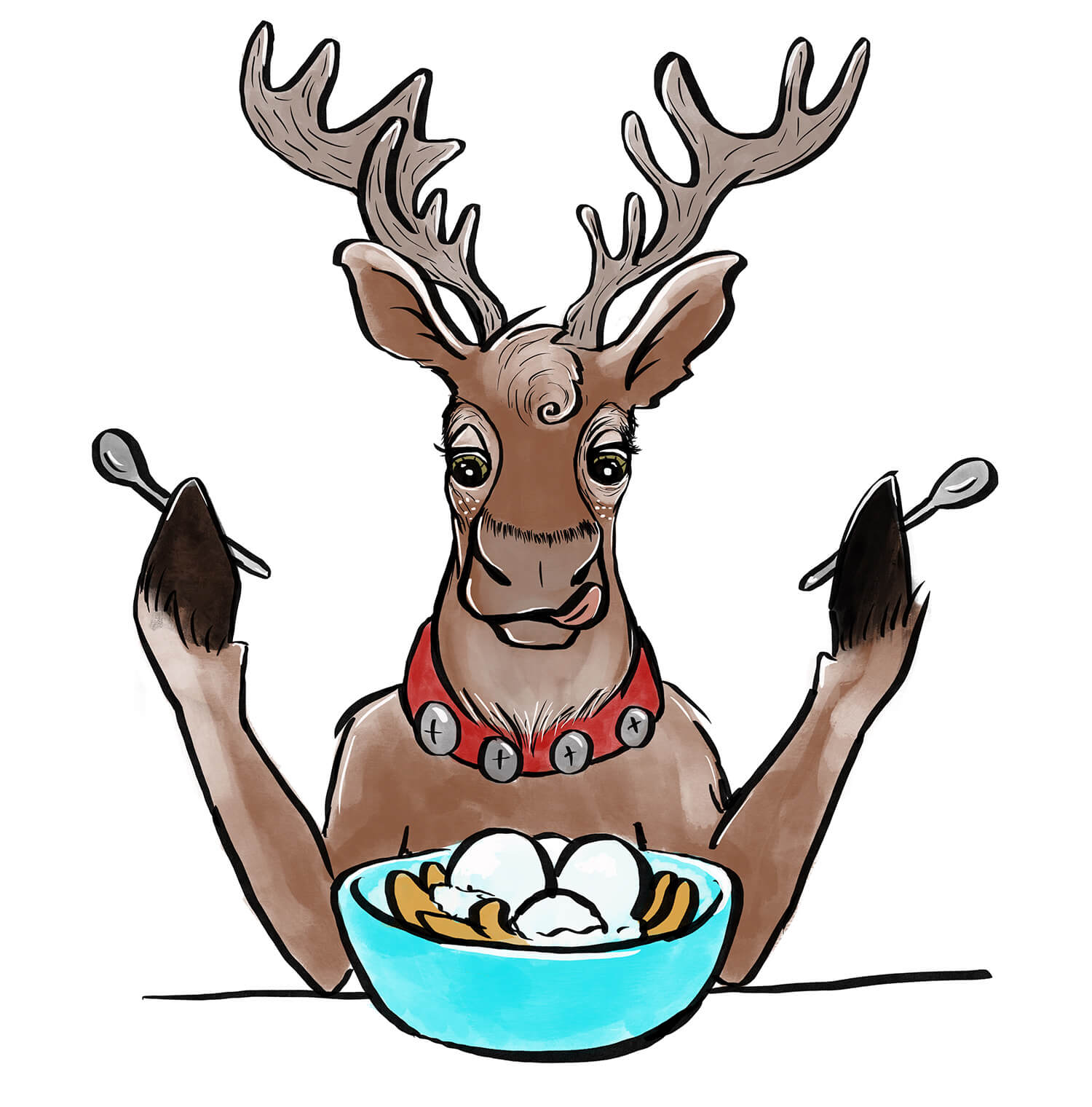 Cupid
Loveable Cupid has a major sweet tooth—he'd eat an entire bag of Simplot Roastworks® Flame-Roasted Fuji Apples in one sitting, if Santa would only let him. Want to make your house his favorite stop on Christmas Eve? Just pair these apples with vanilla ice cream.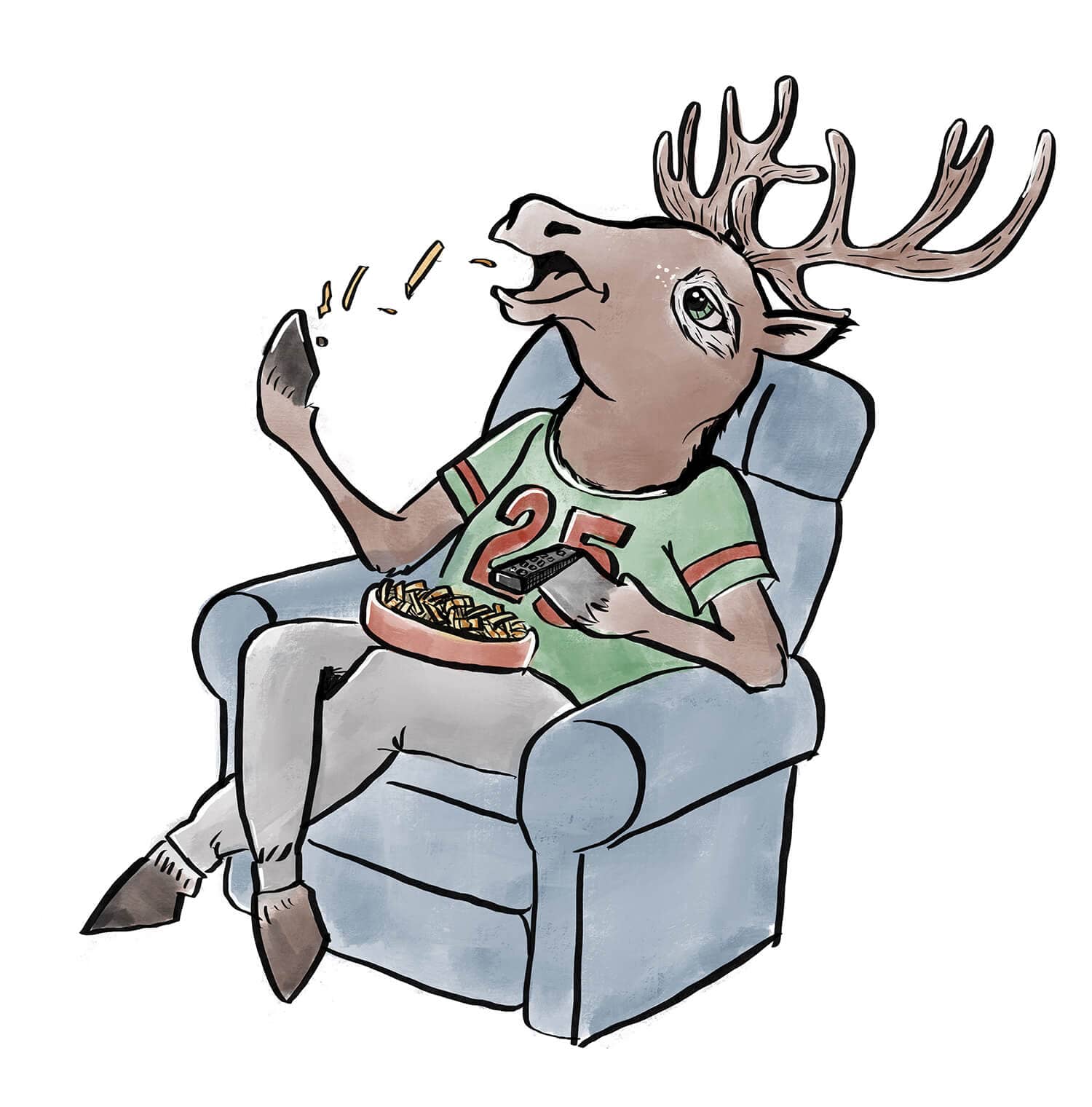 Donner
Hold the turkey! Come Thanksgiving, when the Reindeer Games air on the Frosty Network, you'll find Donner lounging in front of the TV with a giant plate of Peanut Butter Fries. Yeah, it's indulgent, but don't judge; he burns insane calories lugging Santa around.

Check out the recipe ›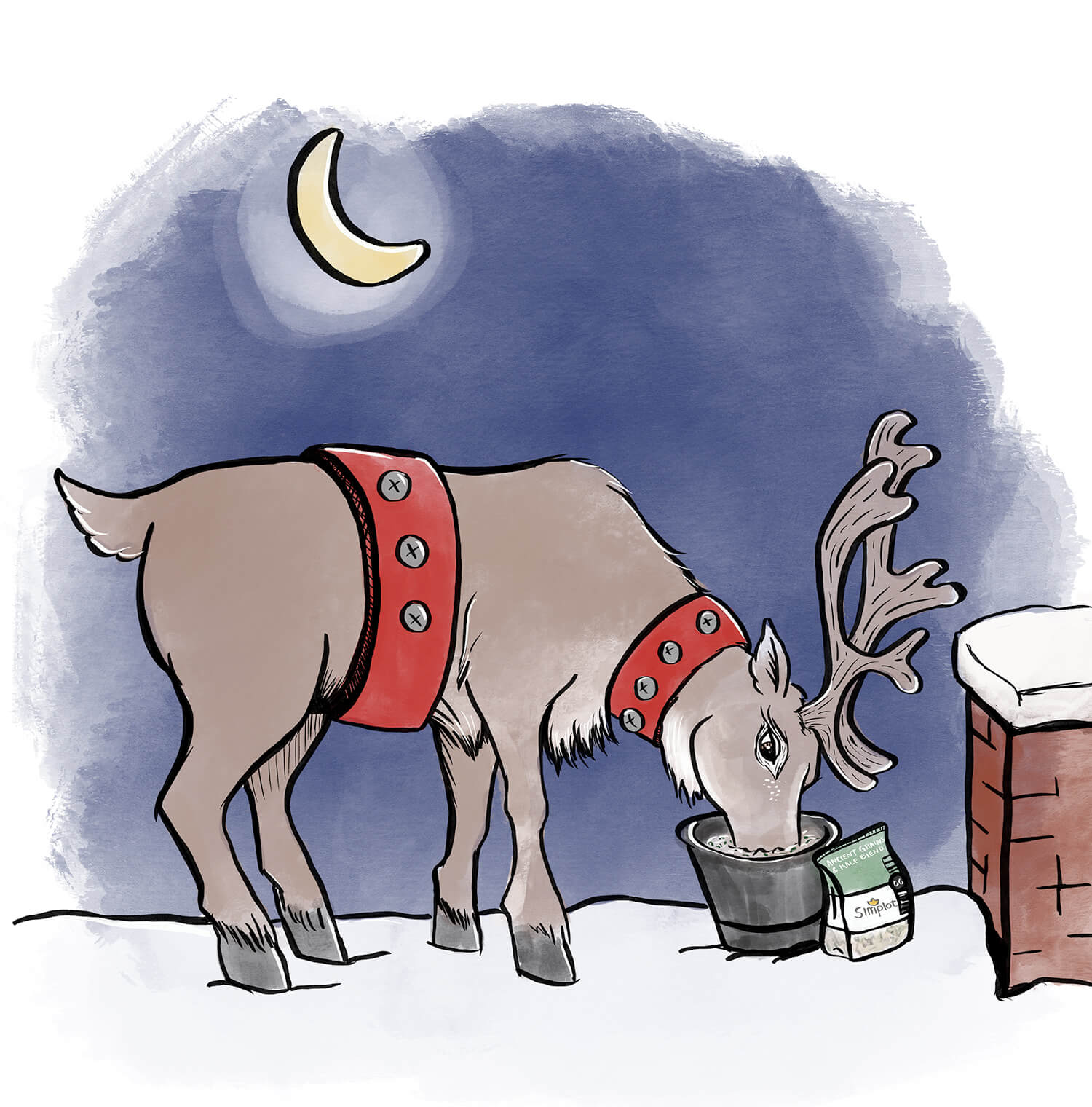 Blitzen
Like Vixen, Blitzen over-indexes on the health and wellbeing spectrum, preferring to snack on nutritious ancient grains and kale. He likes to keep things simple, so just heat and serve some Simplot Good Grains™ Ancient Grain and Kale Blend and leave it on the roof, please.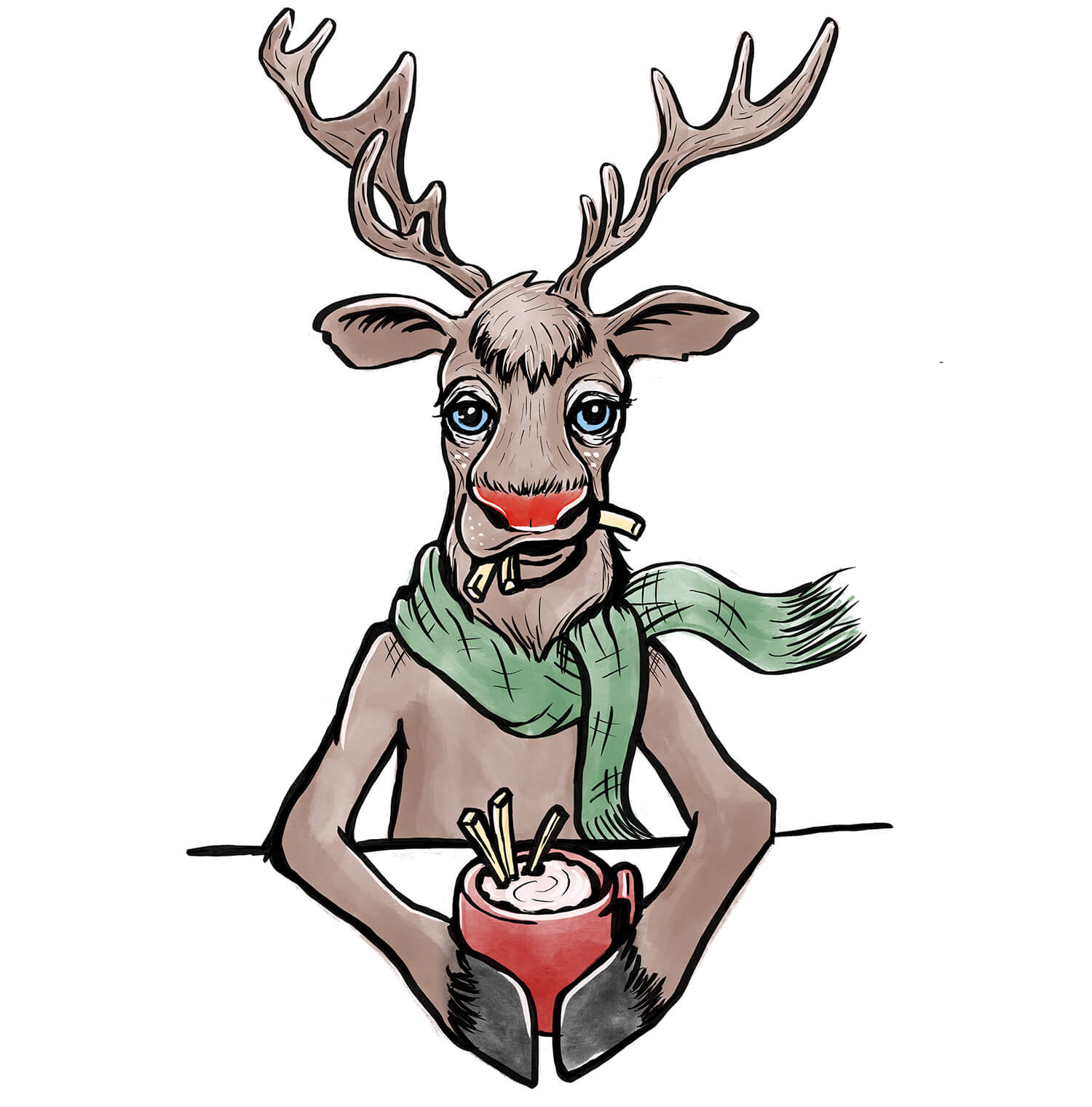 Rudolph
This might sound weird, but Rudolf adores dipping fries in peppermint mocha; the caffeine keeps his nose shining bright. The elves will take care of the mocha, so just leave out some Conquest® Clear Coated Straight Cut Fries. Conquest's invisible, clear coating keeps them extra crisp—perfect for dipping. And their extended hold time is a must on midnight flights around the world.

Happy Holidays,
Nicolet Laursen, Reindeer Marketing Manager, J.R. Simplot Company