Recipes for Disaster: A Cooking Contest Comes to Life During COVID-19
Sep 04, 2020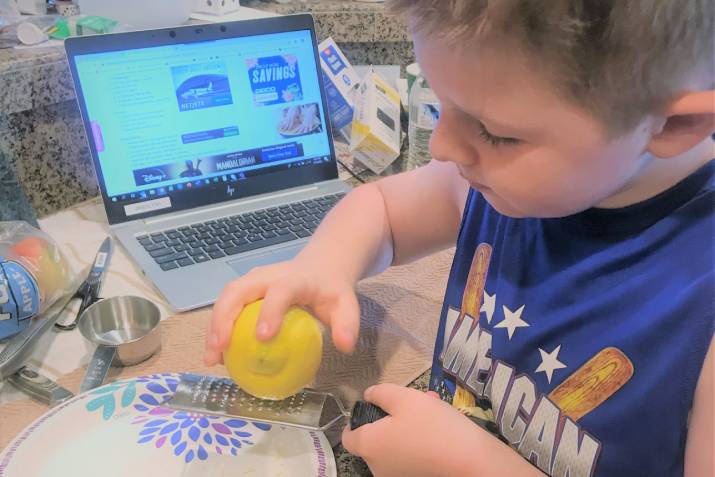 When we look back on the COVID-19 pandemic, we'll remember the sinking uncertainty of February, the toilet paper shortages and panic grocery shopping of March—and the stuck-at-home creativity of making, cooking, and baking that followed.
People looked deep inside their well-stocked pantries and began to wonder how they might nourish themselves in ways that might also entertain. Kitchen Aids were dusted off, deep fryers came out of storage, and sourdough starters were born.
The employees of Simplot Foods were no different. We collectively felt the need to do something, and our kitchens offered us a diversion and connectedness that felt like "normal" in a not-at-all-normal world. And this is how The Simplot Recipe Challenge came to be, a nine-week culinary contest where, each week, the Simplot Culinary Team selected one ingredient and threw down the challenge to our non-culinary coworkers to make something great with it.
The star ingredients included butter, avocado, bacon, potato, frozen fruit, Mirepoix, eggs, Marinara sauce and hash browns. Can you spell comfort food? Blame it on the bug.
Move over Shark Week, it's Potato Week
It started with a softball: butter. Kentucky Butter Cake showed up to compete with Frosted Lemon Sour Cream Sugar Cookies, Brown Butter Caramel Bars, and Garlic Butter Potatoes. The winner? Everyone.
By week four, things were getting a little more tricky. It was potato week, and this crew knows A LOT about potatoes. They showed up with their A-game, creating dishes that transformed humble tubers into delicious dishes.
Download our e-book of the resulting recipes (link below) and try a few like these:
Ham and Cheese Bakers on a Stick
Missed the county fair this summer? Check out the fried Ham and Cheese Bakers on a Stick that transforms Simplot RoastWorks® Baby Bakers™ Roasted Potatoes into cheesy, salty, snacks you might find on the Midway.
Scalloped Potatoes
How about a little comfort food? Whip up a batch of Scalloped Potatoes; sliced potatoes fried in butter and olive oil, covered in a rich sauce of cream, Gruyere cheese, and spiked with fresh chives and black pepper. Who needs a main dish with this much comfort?
Strawberry Bourbon Bash
Covid cooking working up a thirst? How about a Strawberry Bourbon Bash to sip while you're creating your Simplot Foods culinary masterpiece? This recipe gives the Simplot Simple Goodness™ Sliced Strawberries the special treatment with sugar, fresh lemon juice, basil, and club soda, spiked with Bourbon. Summer in a glass.
Recipes for Disaster: The Pandemic Cook's E-Book
During these uncertain times, it feels good to have some kind of playbook. We've been separated from so many things; friends, coworkers, our favorite restaurants, sunny patios with drinks and small plates. But we still have the refuge of our kitchens and the nourishment we can find in the food we cook.
So we challenge YOU, dear reader, to exercise your own creativity in the service culinary adventure. Download our e-book of recipes and use our staff's ideas as inspiration to make something great today.