Now Here's a Test That Students Actually Like!
Dec 13, 2019

Serving 104,000 students breakfast and lunch is what the Shelby County Nutrition Services does every day. With that many students to feed, you need to get it right!
Following its motto that "you cannot teach a hungry child," Shelby Nutrition Services strives to make sure students actually like the food served, and what better way than with a taste test.
Getting the answers right every day, all year long
Having foods that appeal to a wide variety of students with varying socioeconomic backgrounds adds to the challenge at this expansive, highly varied school district. The Shelby County Nutrition Program is a three-meal a day, year 'round program, operating in an area that spans some of the poorest areas of the country, as well as areas that are affluent.
Shelby County offer free breakfasts at all 221 of their schools, serving 47,000 breakfasts a day, with many of those breakfasts served in the classroom. There's also an after-school supper program that serves approximately 5,500 students per day.
And there's a summer meal program that provides children in the community with:
168,000 breakfasts
432,000 lunches
241,000 suppers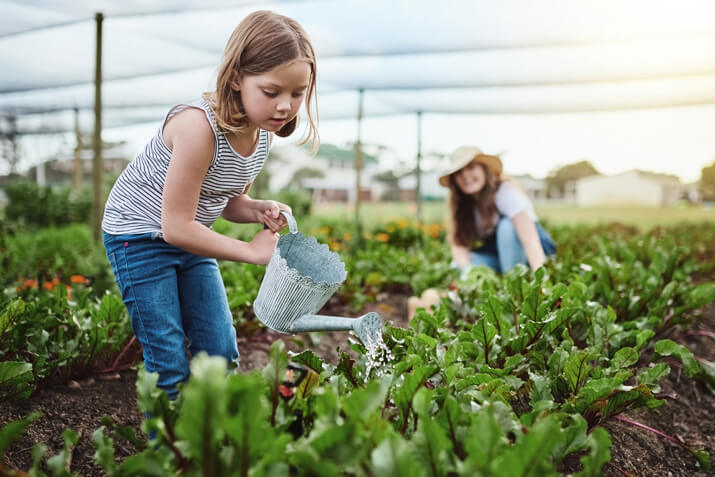 Teaching Gardens and Farm to School add to the lessons learned
Partnering with local, state, regional and national groups, Nutrition Services continues to expand this program, and has added Teaching Gardens as a real-life laboratory to students to learn what it means to be healthy. About 120 elementary, middle and high schools participate in the program!
Children plant seeds, nurture growing plants, harvest produce and ultimately understand the value of good eating habits. Garden-themed lessons teach nutrition, math, science and other subjects all while having fun in the fresh air!
Adding to the school curriculum is the Farm to School programs, with the aims of:
Serving healthy meals in school cafeterias
Improving student nutrition
Providing agriculture, health and nutrition education opportunities
Supporting local and regional farmers
These lessons help educate the kids on the food supply chain on local, regional and national levels, continuing the commitment to find new ways to serve the families and children in the community all year round.
Question: Which food do you like? Answer: A, B, C, D or all of the above
They gotta like the food. It's an issue we all face, at home, and at school! Who hasn't argued with an 8-year-old about dinner choices? Shelby County Nutrition Services is taking the challenge head-on, kicking off its 2019 annual food show in October with a taste test involving 500 middle and high school students, along with foodservice personnel from throughout the district, making it more than just a taste-test event with music, dancing and lots of fun, too.
A passing grade is 75%
Simplot was proud to be a partner in students' favorite kind of test. We use 75% "like" as the measure of acceptability for our foods, and here are some of the winners:
Interested in running your own taste test?
We're happy to help you test out these winners, and others! Let us know if you'd like a sample, or more information on any of our products.

Email us today