Lessons From Katrina: How New Orleans Restaurants Rebounded–And What It Means Today
Mar 27, 2020
For the restaurant industry, the coronavirus has been devastating. Owners, employees and suppliers are struggling to cope with the extreme disruption and dislocation. This brought to mind another catastrophic event for Simplot rep Nick Niemenski: Hurricane Katrina. At his request, we share the following excerpts from published accounts of how the restaurant community of New Orleans ultimately made a comeback. In the face of our current challenges, we hope you'll find some inspiration in these stories of resilience.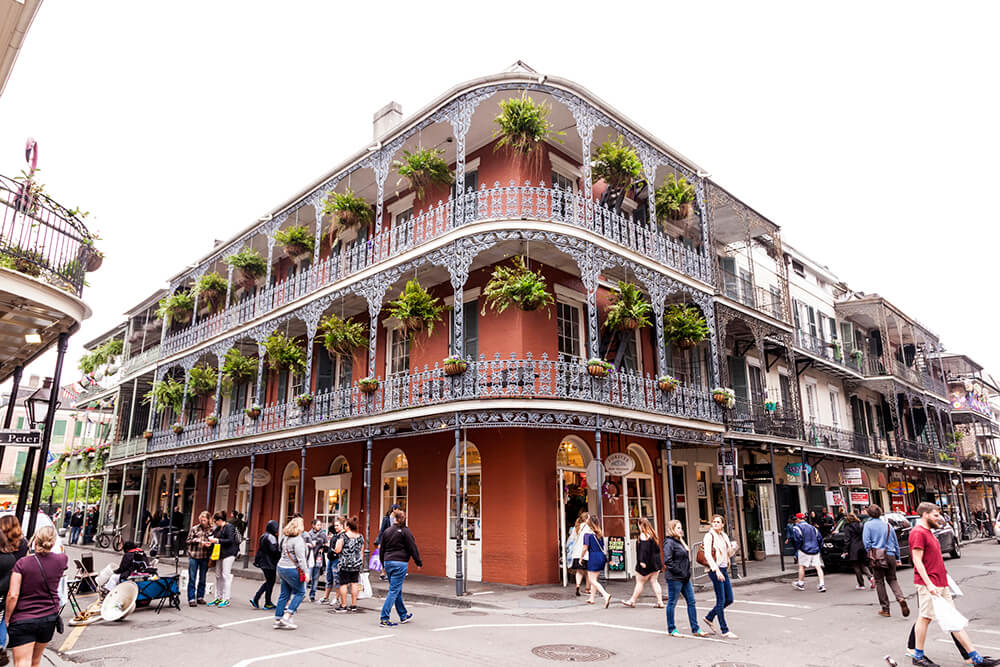 The Restaurants That Stood Up to Katrina
By Ralph Brennan
Excerpted from Chefsfeed.com
"Slowly, our staff came back — even the ones whose houses flooded. They wanted to be a part of the solution and the recovery. We helped all of them with accommodations, we continued to pay them, we kept them on our health insurance. We did everything we could to help them out. And a month after the storm, we got two of the restaurants back open: Red Fish Grill and Bacco. Red Fish had the first health permit issued after the storm, Bacco was the third. We opened without potable water or gas, but we had a wood-fired grill and we were able to make a menu of a piece of fish, a burger, and a few other things. We used plastic plates; we were serving these incredible wines in plastic cups. But people were so appreciative to have those spots to share stories and hang out during an incredibly stressful period."
Hurricane Katrina
Excerpted from Mothersrestaurant.net

"On October 15, 2005, Mother's reopened. Vice Admiral Thad Allen, the head of the disaster relief effort in New Orleans, was our first customer. Although our menu was limited and our hours were shortened, as locals returned to the city they returned to Mother's as well. Their comments lifted our spirits: "We're so glad you're open"… "It's great to have New Orleans cooking again" … "It tastes so good, so familiar"… "Thank you for being here again." The power of food, especially New Orleans cuisine, to comfort the soul and nourish the spirit as well as the body, is amazing but a fact witnessed here in the ensuing months as returning locals and the wonderful disaster personnel who flocked to our city frequented Mother's in droves. The sacrifices of these brave and generous men and women in helping restore New Orleans will never be forgotten.
How Katrina Changed Eating in New Orleans
By Brett Anderson
Excerpted from Newyorker.com
"The gratitude shown to restaurants that reopened during this uncertain period was hard-earned. Anna Nguyen, the co-owner of Nine Roses, a Vietnamese-Chinese restaurant across the river from Brigtsen's, in Gretna, had to drive to Houston to procure fresh snow-pea leaves, watercress, basil, and mint for her kitchen. Domilise's, the embodiment of a New Orleans po-boy joint, reopened only once it could serve its sandwiches on fresh-baked, crisp-skinned bread from Leidenheimer, a local baking company founded more than a hundred years ago. The Uptown diner Slim Goodies fed omelets to the first responders after the storm. I still carry admiration for the staffers who scraped crumbs from pressed linens during my early post-Katrina meals at restaurants such as Herbsaint, Bourbon House, and Restaurant August—all high-end places that reopened at a time when you couldn't count on potable water. These examples of grit and vivacity, performed by residents whose limited means were stretched by personal losses, did more than give credence to clichés about the South's inimitable hospitality. They offered locals an argument for keeping the city going.

"On Brigtsen's reopening weekend, Marna Brigtsen, Frank's wife and business partner, advised waitresses to go easy on the mascara. The restaurant's service on New Year's Eve ended with the proprietors posing for photographs on the front steps as the blare of a marching brass band drew closer—a second-line parade welcoming Brigtsen's back. It was that moment, Frank Brigtsen said, 'that nailed home what it means to be a restaurant in New Orleans.' The temporary erasure of a customer's hunger was no longer the primary objective for a restaurateur in the city. 'It's not filling their tummies,' Brigtsen told me. 'It's giving them the whole weight of New Orleans culture."
As in the aftermath of Katrina, we believe our customers across the U.S. will show the same grit and determination so characteristic of the people in our industry. Please reach out to us if there's anything we can do to help you. If history is any guide, there's no doubt we'll overcome this disaster, too.