How the Foodservice Industry Performed in Q3
Nov 10, 2022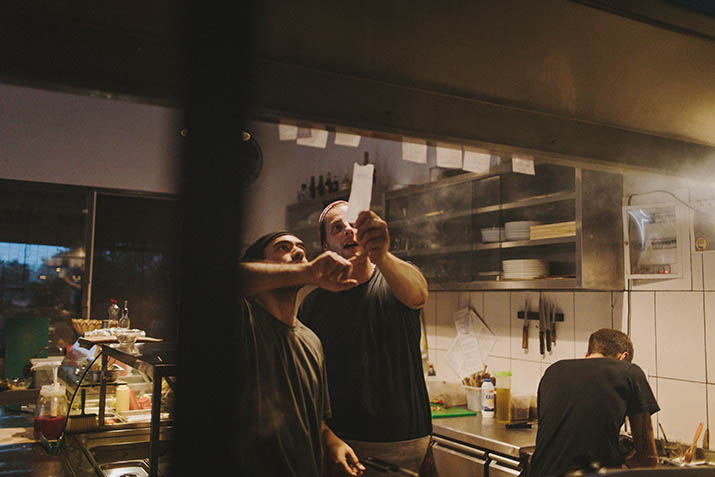 Overall, foodservice industry performance proved to be a mixed bag in the third quarter, with growth and traffic shared unevenly across segments. Inflation, labor shortages and supply chain issues continue to hamstring the industry going into the holidays. But relief may be on the horizon.
Consumers are beginning to gravitate to lower-cost dining options
Visits to restaurants reached 95% of pre-COVID levels (14.4 billion visits in Q3), a 1% decline over the last quarter. Yet restaurant sales revenue was up 3.3% year over year in September (down from its peak of +8% in February), largely owing to menu price increases.1
With talk of a coming recession growing, 88% of consumers expect to cut back on spending. Of those, 58% say they'll trim spending on restaurants and bars—the most of any category.2
Meanwhile, the cost of dining out continues to rise
In the third quarter, the average check was almost 13% higher than in September 2019, prompting consumers to seek less expensive alternatives. QSR, retail grocery foodservice and c-stores are the beneficiaries so far.3
Retail Foodservice and QSR combined share is up +1.3 pts vs. pre-pandemic 3
This traffic represented 86% of commercial visits in September 3
Likewise, many non-commercial operators are returning to customizable dishes and self-service platforms that give customers more control over how much they spend.
Restaurant labor shortages, turnover and wage growth are finally moderating
The number of restaurant job openings is declining—1.1MM fewer in August—helping relieve upward pressure on wages.4
That said, the foodservice workforce is still down 600,000 workers (-4.5%) from its peak after enduring record turnover in 2022. In full-service restaurants, this equates to one less BOH employee and three less FOH employees on average.4
High turnover has produced a less experienced non-management workforce:4
60% of the QSR workforce has less than 6 months of experience
44% of FSR front-of-house employees have less than 6 months of experience
43% of FSR back-of-house employees have less than 6 months of experience
Institutional knowledge is not being passed on to new employees
Data show compensation changes have been the most effective method to improve retention.4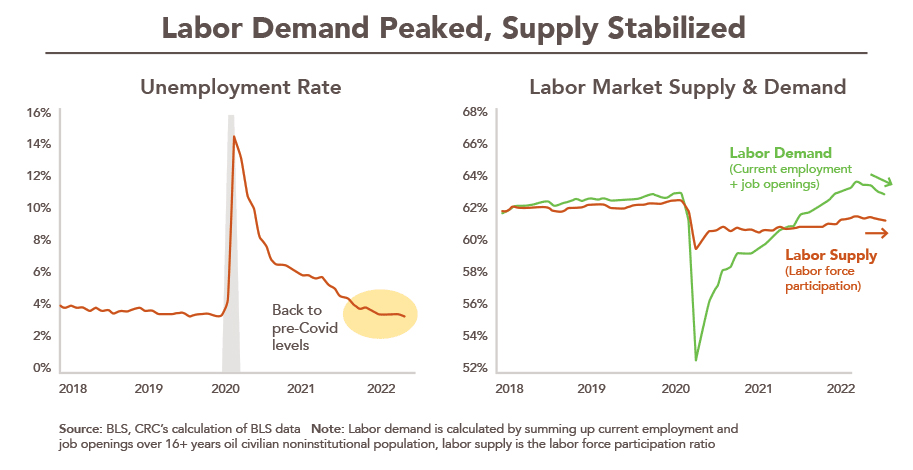 Three trends for foodservice operators going into Q4
Smaller menus are here to stay
Average menu size declined during COVID and has remained smaller in 2022 in response to ongoing supply chain issues. However, segments like QSR and Fast Casual have benefited from streamlined operations and are expanding their menus, primarily around core menu items like entrées.5

For those items that remain on menus, operators are focusing on improving quality to enhance value for customers and justify higher menu prices.


Using limited-time offers (LTOs) to drive visits
LTOs have emerged as a powerful tool for operators facing an uncertain economy. Restaurants report a 25% increase in traffic in months with a successful LTO, and 85% of consumers say they will return again if they enjoy an LTO. One of the most popular trends shaping the LTO landscape is "fusebiquity," adding global flavors to familiar dishes.6
Adopting value-added products to mitigate labor issues
High labor costs are driving operators to consider prepared, value-added products to simplify prep, increase consistency and reduce stress on inexperienced staff. A third of operators say they find frozen products more appealing given the labor environment.7
How Simplot products can help ease your labor, inflation and supply chain woes
Simplot's portfolio of speed-scratch products is tailor-made to help operators where they need it most by reducing labor and waste while boosting operational flexibility, quality and consistency.
Simplot RoastWorks® Roasted Vegetables and Fruit add upscale appeal
Roasting adds flavor and visual interest to any vegetable, but it's hard to execute quickly or consistently from scratch in busy kitchens. With RoastWorks® products, operators get the premium roasted appeal they want with simple, heat-and-serve prep and 100% edible yield.
Learn more about Simplot RoastWorks® Roasted Vegetables and Fruit »
Simplot Harvest Fresh™ Avocados cut labor and waste
Buying and prepping whole avocados can be a risky proposition. Extreme price spikes are common. And lugs of over- and underripe fruit are prone to waste, with yields only around 50% after pitting, peeling and removal of spoiled and damaged fruit. By contrast, Simplot Harvest Fresh™ Avocados prepared products are always perfectly ripe and ready to use. You get all the value of 100% Hass avocado without the work and waste.
Learn more about Simplot Harvest Fresh™ Avocados »
Simplot Ready-to-Eat Frozen Vegetables accelerate prep for cold items
Cooking and chilling frozen vegetables for cold menu items is a time-consuming pain. Simplot Ready-to-Eat (RTE) Frozen Vegetables require no additional cooking. All you have to do is thaw and serve—ideal for salads, salsa, grab-n-go items, and meal kits.
Learn more about Simplot RTE Frozen Vegetables »
For more information on how frozen products can help your operation navigate today's challenging market, check out our series on the benefits of frozen foods.
1NPD/CREST, quarter ending September 2022
2Cleveland Research/The US Consumer Report (October 2022)
3NPD/CREST, 1 month September 2022
4Black Box Intelligence webinar on the Restaurant Workforce
5Datassential, State of the Menu (September 2022)
6Datassential Keynote Report, 2022
7NRN.com