Iconic Seattle Restaurant 86's Soggy Delivery Fries
Feb 09, 2021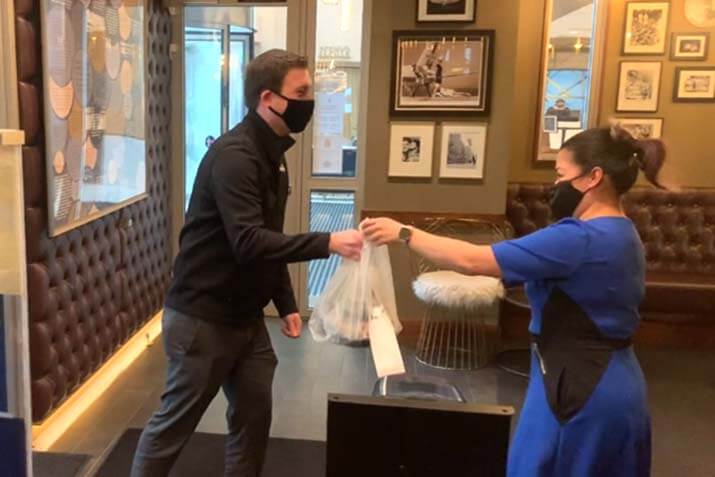 COVID-19 hit the entire country hard in 2020, but it hit the Seattle area first. When lockdown orders went into effect on March 15th, one of the city's most beloved restaurants, 13 Coins, pivoted to takeout and delivery service.
It wasn't long before 13 Coins' corporate executive chef Tracey Stephenson began noticing an issue in their online reviews: complaints about soggy fries from off-premise customers.
"When the shutdown started, we were doing 99% to-go's," Chef Stephenson recalls. "When you take a fry and deliver it to a house that's 15 minutes away, it's going to get soggy and not hold up very well.
"We had taken a good look at our Yelp! reviews and Google reviews. There weren't a lot [of complaints] but there were enough to say we needed to do something."
Why you can't afford soggy fries for takeout and delivery right now
Fries are a high-value, low-cost favorite that represent the most profitable food item on menus. Fry orders are rising during the pandemic as Americans try to satisfy their cravings for comfort food at home, making them one of the most important items that operators need to get right.
When they're soggy, disappointed customers aren't shy saying so online, which hurts repeat business.
The bottom line? Solving the challenge of soggy fries has to be a top priority for every operator right now.
And for 13 Coins, it was. Chef Stepheson and his management team soon found a replacement for their conventional skin-on fry: Simplot's new Conquest® Delivery+® Clear Coated Fries with industry-leading 40+ minute hold time.
"We came together as a team and tested a lot of different fries and settled on the Simplot fry. It holds up very, very well," Stephenson said. "It was a really good product."
Ultimately, 13 Coins chose the 3/8" Straight Cut, Skin-On, one of six popular shapes in the Conquest Delivery+ lineup.
40+ minute hold time and microwave-ability at home
Since 13 Coins began serving Conquest Delivery+®, they haven't received a single complaint about soggy fries—mission accomplished. Beyond the extraordinary hold time, 13 Coins began to appreciate some of the fries' other attributes.
They're versatile enough for everyday, dine-in service, too.
This means 13 Coins doesn't have to stock a separate delivery fry SKU just for off-premise customers. The versatility helps 13 Coins conserve freezer space and simplify their operations back of house.


Customers can reheat them at home.
Just 15-20 seconds in the microwave (within 40 minutes of cooking) provides customers with a fresh-from-the-fryer experience no matter where they are.


Double duty as an inexpensive base for appetizers.
Its crispness and resistance to sogginess make it an ideal base for high-margin appetizers, too.
Just the right amount of coating and potato flavor
Stephenson found many fries recommended for off-premise service have thick, heavy batters that can be off-putting for some patrons. In contrast, Conquest Delivery+® Fries' thin, unseasoned clear coating is barely noticeable and unseasoned to let the potato flavor shine through.
"This one is lightly coated, just enough to keep the crunch of the fry, but still not be overcoated," he explained. "It's a very mild, neutral flavor that works for us. We have a lot of older patrons who don't want anything too spicy or too off the wall. It's not too crispy. It's almost like homemade."
"The people really enjoy the new fry. They do compliment on them quite a bit," he said.
The restaurant's management group also operates The Lodge Sports Grille in seven Seattle-area locations. Based on the success at 13 Coins, it has switched The Lodge to Conquest Delivery+ Fries, too.
The fry of the future
A three-unit operation today, Stephenson said 13 Coins is planning to expand soon. And when they do, Simplot Conquest Delivery+® Fries are coming with them.
"This is going to be our go-to fry going forward," Stephenson said.