How Versatile Products Are Helping K-12 During National School Lunch Week
Oct 07, 2021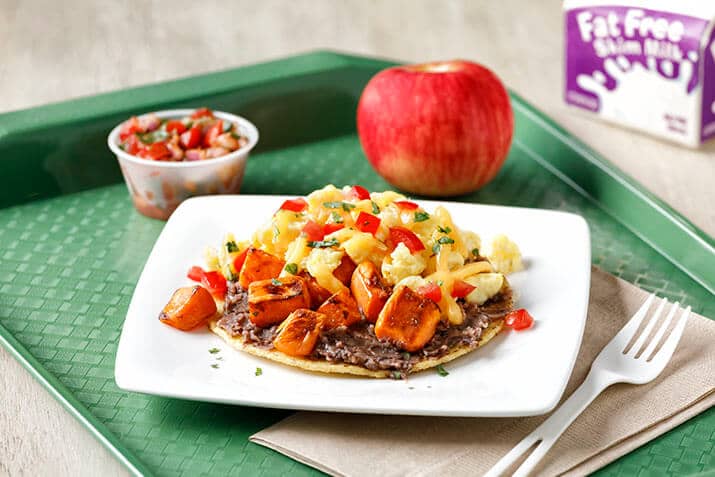 As K-12 schools gear up to celebrate National School Lunch Week Oct. 11-15, supply chain disruptions are creating unwelcome surprises for menu planners and kitchen staff alike. These pandemic-related shortages are also shining a spotlight on an aspect of food products that is sometimes overlooked: versatility, a.k.a. the ability of a single product to fill multiple gaps on the menu plan.
Why product versatility is more important than ever for K-12
K-12 schools feed nearly 30 million students a day across thousands of schools and multiple meals. The real value of product versatility is to help simplify this Herculean task via:
Fewer SKUs to manage. Versatile products reduce the need to order and stock multiple SKUs.
Greater flexibility. When shortages of other products occur, versatile products can take their place with minimal friction.
Less training required for staff. It's easier for kitchen staff to master and remember the prep for products they use frequently.
Some examples of versatile products from Simplot
Roasted Sweet Potato and Vegetable Taco Mac
Creamy macaroni and cheese mixed with roasted sweet potatoes, black beans, peppers, onions and corn, topped off with seasoned chicken taco meat.
View Recipe »
Huevos Rancheros Breakfast for Lunch
Corn tortilla topped with scrambled eggs, black beans, shredded cheese, flame-roasted sweet potatoes, and salsa. (pictured above)
View Recipe »
Honey Mustard Chicken
Breaded boneless wings drizzled with tangy honey mustard dressing. Serve alongside Cilantro Lime Rice and broccoli.
View Recipe »
Boneless BBQ Wing Rice Bowl
Seasoned tender rice with black beans and vegetables, topped with BBQ sauced boneless wings and mild cheddar cheese.
View Recipe »
Simplot RoastWorks® RTE Flame-Roasted Pepper & Onion Blend
This popular blend comes ready to eat (RTE), so you can thaw and use it straight from the bag in cold applications (no additional cooking required!) or heat it for hot applications. Here are two recipes featuring this versatile product:
Philly Cheesesteak Sandwich
A whole-grain bun filled with tender strips of beef steak, flame-roasted peppers and onions, and topped off with a creamy white cheese sauce. Served with crinkle cut fries and ketchup.
View Recipe »
Philly Pizza
Flame-roasted peppers, onions, ground beef and cheese—all the Philly flavors!—in a pizza you know the kids will love. A real crowd-pleaser!
View Recipe »
Choose versatile products and get "Wild About School Lunch"
This year's NSLW theme is "Wild About School Lunch," and we're proud to support such an important and valuable program during a time of historic supply chain issues. By choosing products that can do double (or triple!) duty on your menu plan, you can simplify your operations and still serve tasty and nutritious meals.
Please take a moment to check out free marketing resources for National School Lunch Week from the School Nutrition Association.