How the Global Supply Chain Crisis Affects You and Why
Jul 07, 2021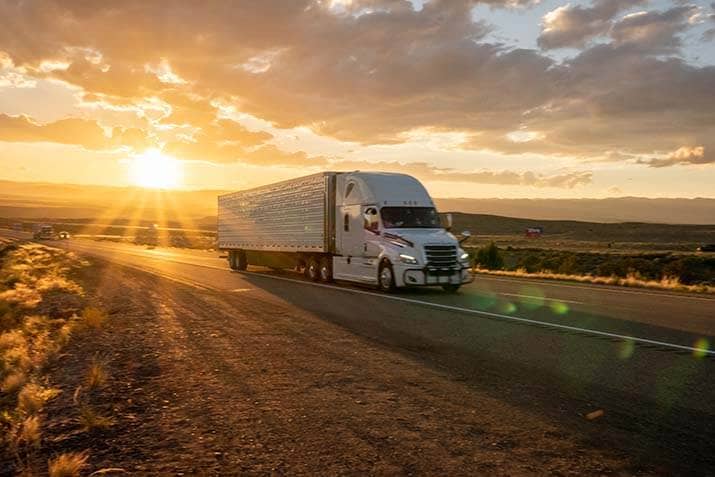 Wondering why your fries cost a little more these days and why some food products are out of stock?
You're not alone.
While the pandemic devastated restaurant owners, adjacent industries were turned on their heads as well, especially shipping and logistics.
Even as diners return to restaurants in the U.S., a perfect storm of supply chain issues has led to unwelcome new challenges for operators: product shortages and hefty freight charges.
How did the supply chain crisis start?
Remember all the stuff you ordered from Amazon during the pandemic? It was a small part of a dramatic rise in demand for imported consumer products, most of which are produced in Asian countries, particularly China.
"That raised the demand for transportation, not just here but around the world," says Brian Van Ausdle, Senior Director Global Logistics at Simplot.
Vessels laden with containers were soon stacking up in West Coast ports like L.A. and Long Beach, waiting weeks to unload. At the same time, U.S. exports plummeted as the pandemic stretched on, generating many fewer loads heading for Asia. The resulting shortage of ships in Asian ports sent the cost of shipping to the U.S. through the roof.
According to Freightos, shipping from East Asia to America's West Coast is about 3.5 times more expensive than this time last year (6/20/20 to 6/21/21). This has affected the prices and availability of everything from aprons to salt shakers.
But it's also creating another drag on freight: a shortage of shipping containers.
Rather than fill empty containers in L.A. with U.S. goods bound for China, many shippers are hauling them back to Asia empty because the container shortage there makes it more profitable to do so. U.S. exporters are now scrambling to find capacity to get their goods across the ocean.
Now add in the shortage of truck drivers in the U.S.
According to the American Trucking Associations, trucking moved 72.5% of all the freight in America in 2019. But being a long-haul trucker isn't easy. With 60-70 hour work weeks spent away from home and family, it's no surprise that the annual turnover rate for new drivers exceeds 90%, a fact that goes a long way to explaining the multi-decade shortage of truck drivers in the U.S.1
The pandemic, however, threw this shortage into high gear:
The online shopping surge has created an enormous demand for delivery truck drivers who carry goods the last mile to consumers. Short-haul driving positions are often more attractive than long-haul jobs for the reasons noted above.
Many long-haul drivers are also leaving for more lucrative jobs in industries like construction in the booming post-pandemic economy.
The health protocols brought on by the pandemic limited the capacity of driving schools to produce new truckers.
Finally, the pool of U.S. drivers is getting older, with an average age of 55. Unfortunately, as older drivers retire, they aren't being replaced at the same rate with younger drivers.2
"We're still 45,000 drivers short of where we were pre-pandemic," Van Ausdle says.
Before 2020, the ratio of loads to trucks was 3 to 1. In Florida this spring, that ratio climbed to 30 to 1, reaching 40 to 1 in Texas during the freezing weather they experienced.3
Everyone, including restaurant operators and distributors, is paying for this shortfall in higher freight costs and shipping delays.
How Simplot is responding to keep freight costs and delays in check
Although the current freight landscape is unprecedented, the industry has always had its share of volatility. At Simplot, Brian Van Ausdle and his logistics team have spent years developing relationships and strategies to ensure the company's customers get their products on time and at a reasonable cost, no matter what's happening.
"We've taken a portfolio approach to logistics, making sure we have alternative options available when capacity tightens up or weather events hit," he says.
The measures the company has taken include:
Identifying and maintaining relationships with the most reliable shippers in the industry. "We make sure it's a win-win scenario for both parties, even if that means paying a little more. It's worth it over the long run," he says. "We're not interested in perpetuating transactional relationships with our carrier base. We put real value on their record of reliability and safety."
Maintaining its own fleets of railcars and trucks. "This helps us control some of our destiny when one area or another becomes strained," he says.
Combining modes of transportation. Intermodal transportation (mixing rail and trucking for the same load) provides the flexibility to create the most efficient, cost-effective shipping option based on local or regional conditions.
Putting enhanced bidding processes in place. Van Ausdle's team keeps a close track of tender acceptance with Simplot's contracted shippers. If acceptance falls off, these companies know Simplot has the option to re-bid the contract on short notice, potentially opening the door to their competition.
When will the freight shortage end?
Van Ausdle, like most logistics professionals, doesn't see an end in sight anytime soon for the shipping squeeze.
"We don't believe this will normalize until the end of 2022," he explained. "In the meantime, we're constantly rescanning the environment to make sure our supply chain stays nimble, which is a good thing for us and our customers."
For Simplot's operators and distributors, he offers this bit of advice to help mitigate elevated freight costs:
"The ability to plan is more important now than ever. To the extent we understand our customers' plans and needs, the better we'll be able to anticipate all of their requirements, including their transportation and inventory requirements."
1 https://www.cnn.com/2021/05/29/economy/truck-driver-shortage-pay-hikes/index.html
2 https://www.npr.org/2018/01/09/576752327/trucking-industry-struggles-with-growing-driver-shortage
3 https://www.producebluebook.com/2021/06/21/transportation-costs-will-remain-high-for-years-experts-say/