Frozen Avocado: 7 Reasons It's Making a Comeback
Mar 01, 2023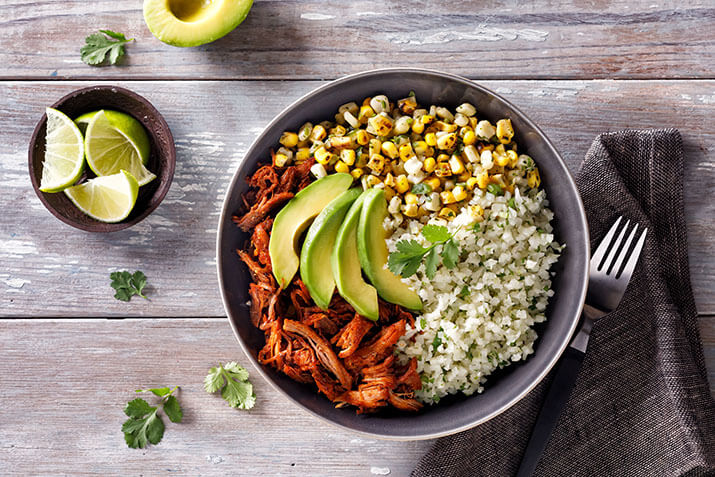 Frozen avocado is finally getting its due. After years of playing second fiddle to fresh avocado, frozen pulp, halves, dices and guacamole are drawing renewed interest in foodservice. You can thank the pandemic.
Facing labor and supply shortages, many chefs have discovered the unique value of frozen avocado in the kitchen. They've come to love the year-round supply, consistent pricing and faster prep. And, along the way, they learned an important truth: many recipes with avocado simply do not require fresh avocado.



For countless applications, perfectly ripe, frozen avocado performs nicely—and it's much easier to manage than whole fruit.
Used strategically, frozen serves as a useful complement, letting you reserve your fresh avocado only for items where its taste and texture are front and center. The difference is negligible for most other applications—like guacamole, bowls and smoothies.
The 7 superpowers of frozen avocado in restaurant kitchens
Simplot Harvest Fresh™ Avocados frozen products take the work and waste out of serving avocado. Always ripe, always ready, they offer many valuable benefits you can't get from whole fruit.
Cost control: The price of whole avocados can jump up 150-200% at certain times of the year. With frozen avocado products, you get consistent pricing year-round.


Faster prep: You'll love the thaw-and-serve prep of frozen avocado. With labor approaching $20/hour in some markets, the less labor the better.


Year-round availability: Sometimes whole avocados are plentiful; too often they aren't. Harvest Fresh™ frozen avocado products offer consistent availability and high quality year-round thanks to their 18-month frozen shelf life.


100% Mexican Hass quality: Our avocados are handpicked only at the peak of the Mexican growing season when oil content is highest. Each is checked by hand for ripeness then, if necessary, patiently ripened to ensure the creamy taste and texture your customers expect.


Easy to customize: There's no limit to your creativity with frozen products. Many operators use them as a time-saving base for their own ingredients and signature recipes.


Less waste: Frozen products provide 100% yield and extended shelf life, making it easier to manage inventory. And you never have to pay for the pits and peels.


Safer prep: Harvest Fresh™ products are ideal in kitchens trying to limit the use of knives and reduce costly injuries. Great for less-skilled labor.
Are frozen avocados good?
Yes, they are. Simplot Harvest™ Fresh avocado pulp products are 99.6% Hass avocado from Mexico. The only things we add are salt and lime juice—both natural ingredients that protect color, prolong frozen shelf life and help the avocado resist browning. Any difference in flavor from fresh virtually disappears when incorporated with other ingredients, and the creamy flavor and texture of Mexican Hass shine through.
Better yet, frozen products have all of the vitamins, minerals and fiber you'll find in fresh avocados. So from a nutritional standpoint, you sacrifice nothing by using frozen.
The 10 best ways to use frozen in foodservice
Frozen avocado is an excellent example of a speed-scratch ingredient that provides a high-quality head start on your own recipes. It's best when paired with additional ingredients, and you'll find plenty of such opportunities on most menus.
By using frozen avocado in the following applications, you can reduce your exposure to price spikes, supply disruptions and quality variation of fresh while still keeping your guests happy:
Sandwich toppers
Guacamole
Takeout/Grab-n-Go (check out our new 2 oz. cups of frozen guacamole)
Bowls
Smoothies and drinks
Dressings
Dips
Spreads
Baked goods
Ice cream
TIP: Many operators mix fresh and frozen avocado products into the same item—like guacamole—to minimize volatility in food costs without giving up fresh entirely.
What kinds of frozen products are available?
Simplot offers frozen avocado products that cover virtually any application you can imagine for dine-in, delivery or takeout.
Avocado Pulp

Harvest Fresh™ Avocados Avocado Pulp, Frozen
This smooth Hass avocado pulp is ideal for items like smoothies, ice cream, spreads and avocado crema.
Harvest Fresh™ Avocados Avocado Chunky Pulp, Frozen
The chunky texture of this pulp makes it more suitable for guacamole, sandwich toppers, avocado toasts and dips.
Avocado Halves & Dices

Harvest Fresh™ Avocado Halves, Frozen
Our most versatile cut-fruit product makes a great head start on your guacamole, dips, toppings and more, with the ability to cut or mash these halves to your desired shapes and texture.
Harvest Fresh™ Individually-Wrapped Avocado Halves, Frozen
The ultimate in easy portioning and waste reduction. Ready to be sliced, diced or mashed. Great in meal kits.
Harvest Fresh™ Avocado Dices, Frozen
Generous, frozen avocado chunks are a high-value addition to salads, soups and bowls.
Guacamole

Harvest Fresh™ Western Guacamole, Frozen
The mildest of our guacamole options, with red bell pepper, onion, salt, jalapeño pepper, garlic and lime juice.
Harvest Fresh™ Extreme Supreme Guacamole, Frozen
A medium-spiced, chunky option featuring jalapeño pepper, cilantro flavor and pieces of tomato.
Packaging options include trays, cups, and bags from 2 lb. to 16 lb. for high-volume operations and meal-kit companies.
How do you thaw frozen avocado?
It's easy. Just remove the products from their case and thaw them overnight in your refrigerator. Leave room around the packages so that air can circulate between them. Once thawed, frozen products can be stored unopened in your refrigerator for up to three days, reducing the potential for food waste. To maintain food safety, never thaw at room temperature.
Frozen or fresh? The smart money is on both
Ripe, fresh avocados will always have their place in commercial kitchens. And at certain times of the year, their market price appears inexpensive. But, after you factor in the labor, waste and risk of injury inherent to fresh avocado, frozen products represent a very attractive alternative.