Celebrate School Lunch Hero Day on May 6th
May 06, 2022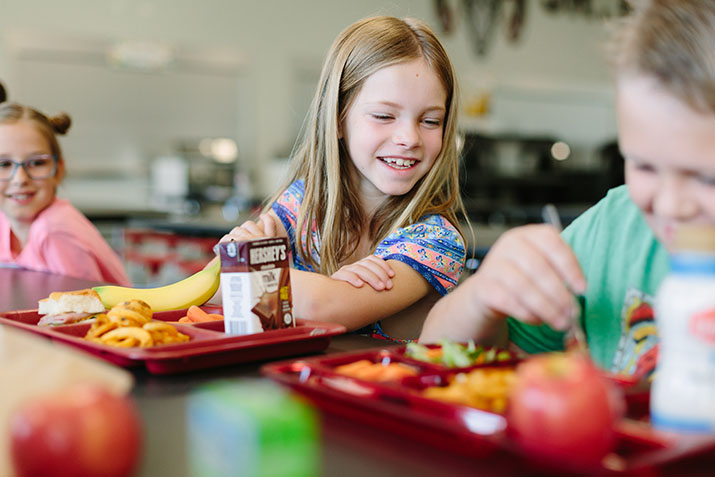 Bettina Applewhite, Operations Supervisor for the Office of Food and Nutrition Services for Baltimore County Public Schools in Maryland, remembers 2019-2020 starting like another school year.
Of course, that was before the pandemic began. Before the ransomware attack on her district. Before the historic labor shortage and supply chain meltdown.
Like so many other school nutrition professionals, Applewhite doesn't have a lot of time to dwell on those misfortunes. She's too busy making sure schoolchildren get the nutrition they need to learn. That means preparing 70,000 lunches and 48,000 breakfasts every school day, not to mention their summer meal program.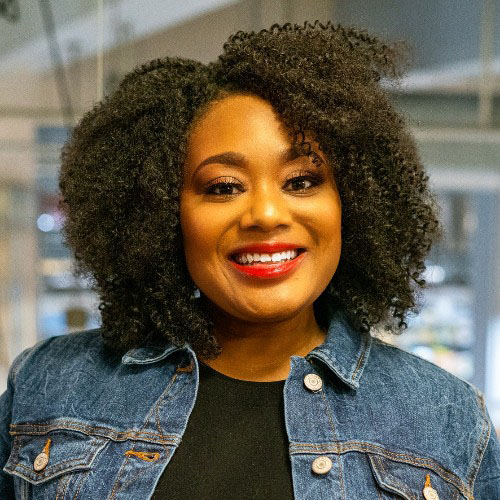 "Of course, we're under stress right now because of the staffing issues and supply chain," she explains. "But it's all about the students and making sure they're happy and eating."
School nutrition professionals like Applewhite are why the School Nutrition Association created School Lunch Hero Day to recognize the hard work and dedication of the 100,000+ men and women across the U.S. who feed our kids.
This year, School Lunch Hero Day will be celebrated on May 6th.
For the love of kids
Applewhite's career as a registered dietician began in healthcare. Then, ten years ago, she made the switch to school foodservice, drawn by the proposition of making a difference in the lives of children.
"I love the idea of introducing new foods to young palates because I love food myself," she says. "That's the goal, trying to get them to be more adventurous and try different things."
In addition, to teaching children about proper nutrition, school meals contribute to their understanding of the world and diverse cultures.
"I love food and I love travel," explains Applewhite. "The easiest way for me to travel is on my plate, and I want to offer more diverse and culturally diverse foods on our menus. My personal preference is that the students are trying new foods and when they try new foods, that they like it."
Higher participation on top of historic challenges
In Applewhite's district, school meal participation grew dramatically after the federal government made school meals free to all students to mitigate the pandemic's economic impact on families. But the future of the free meal program is uncertain.
"A lot of the growth, of course, is because the meals are free," she says. "If that changes next year, we don't know what participation will look like."
In the meantime, Applewhite must figure out how to meet the high demand with fewer people on her team.
"Staffing is a big issue right now. The labor shortage is throughout the country in every industry, and school nutrition is no different," she explains. "We have so many vacancies. Almost 20% of our positions are open at all levels."
Her response has been to simplify the menu with items that can be prepared with minimal labor and equipment while meeting the myriad of government nutrition requirements. It helps if a single product can be used in multiple applications.
"With labor being such an issue, we have to be more efficient," says Applewhite. "If we have items that are already individually wrapped and portioned for the students­—where we can eliminate a cooking step or any step—that's always great."
There's more to be done
Despite serving more than 100,000 meals every day, Applewhite would like to increase the scope and quality of her program. Again, it's the needs of her students that drive her vision.
"We're going to be like James Beard award-winning school lunch heroes. It's all about feeding the kids and getting them to enjoy our food," she says. "I would like to see more hot items for supper and more hot items for the summer program. I would encourage more schools to participate in our grab-and-go model of breakfast meals."
School nutrition pros: the ultimate frontline heroes
If anything good came out of the pandemic, it might be America's newfound respect for the frontline workers who braved a public health crisis, reported to work, and kept our economy afloat. The tenacity and creativity of our school foodservice workers in the face of unprecedented disruption is a prime example.
So this May 6th, be sure to remember your school lunch heroes. Without a doubt, our kids and our communities owe them an extra serving of gratitude.