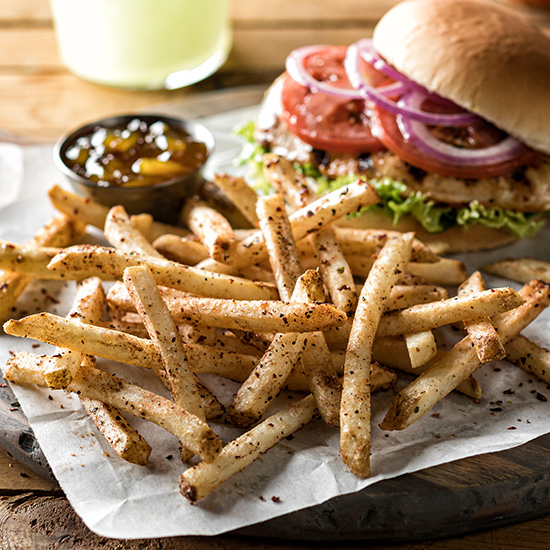 Products used in this recipe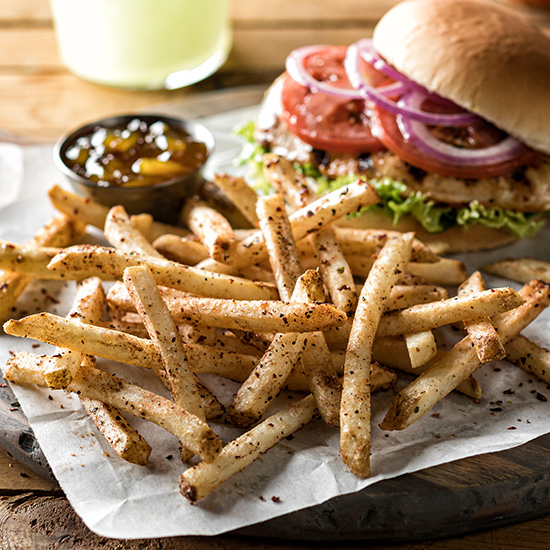 Yield:
9 Servings (12 oz.)
Yield: Model.Yield
Skin-On thin cuts tossed in a spicy Caribbean jerk seasoning blend, served with mango chutney for dipping.
Preparation Instructions:
Prepare 12 oz. of the Simplot fries according to the package directions. Remove from the fryer and drain them briefly.
Transfer the fries to a warm stainless steel bowl and sprinkle with 1 tsp. of jerk seasoning.
Salt if desired and toss to coat.
Place the fries on a warm serving plate and serve with a 3 oz. cup of mango chutney.
Products used in this recipe