Roasted Pineapple and Shrimp Summer Rolls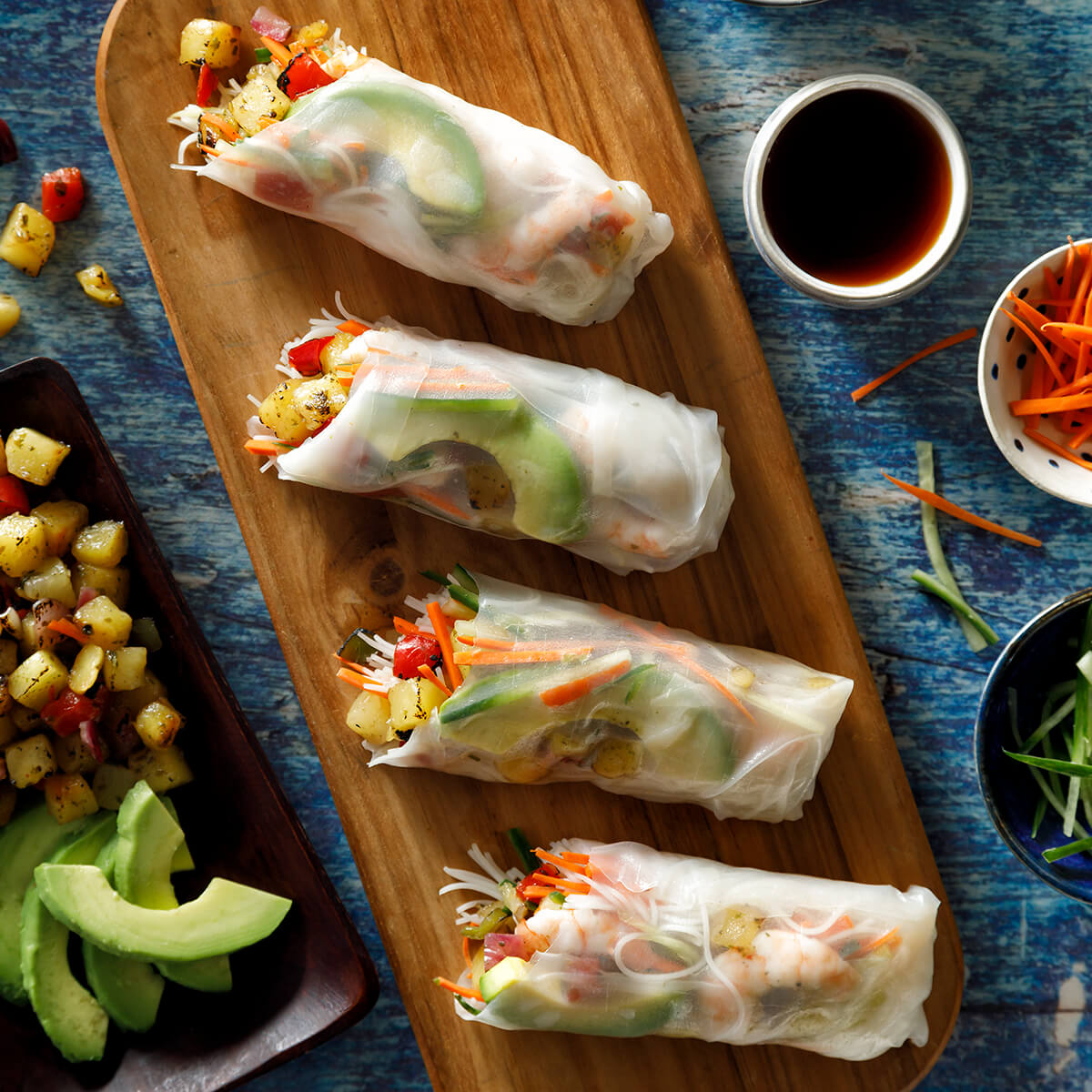 Yield:
16 Servings (4.5 oz.)
Yield: 16 Servings (4.5 oz.)
A take on Vietnamese summer rolls using leftovers and trimmings. Tangy roasted pineapple and pepper blend, chewy rice noodles, tender shrimp and rich avocado. All ready for dipping in a light citrus ponzu.
Preparation Instructions:
Step 1

Thaw avocado halves and pineapple and pepper blend according to package instructions.

Step 2

Cut each avocado half into slices, about 6 slices per half.

Step 3

To assemble the summer rolls; dip one sheet of rice paper in bowl of room temperature water to soften. Transfer to a clean, dry working surface. Place 3 pieces of halved shrimp in the middle of the rice paper. Top with 2 slices of avocado, 1 oz. pineapple and pepper blend, 1/4 oz. each carrots and cucumber, 2 sprigs of cilantro and 1 oz. rice noodles. Fold the sides up over the filling and roll into a cylinder shape. Repeat with remaining ingredients. Slice in half diagonally, if desired, and serve with 1 fl. oz. Ponzu sauce. Serve immediately.
Products used in this recipe