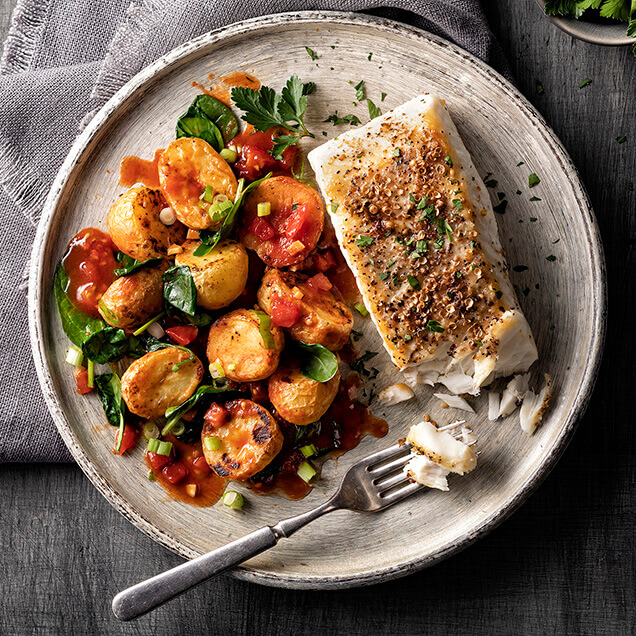 Products used in this recipe
Roasted Baby Bakers™ Halves with Tomatoes and Spinach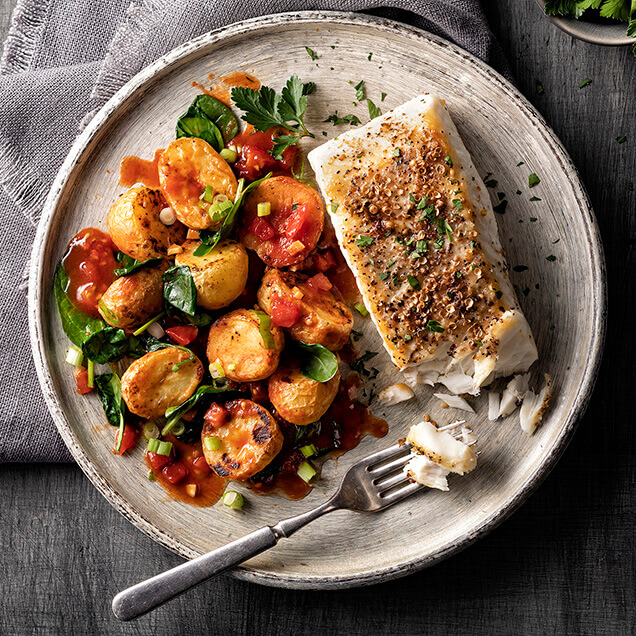 Yield:
10 Servings (5 oz.)
Yield: 10 Servings (5 oz.)
The creamy texture of roasted potatoes—enhanced with tomatoes, garlic, onion, and spinach makes for an amazing side dish. Try this alongside your favorite grilled fish. Amazing.
Preparation Instructions:
Step 1

Prepare potatoes according to package instructions. Keep warm.

Step 2

In a large skillet, heat olive oil over medium heat. Add garlic and cook until softened. Add diced tomatoes and bring to a simmer. Season with salt and pepper. Fold in the potatoes, baby spinach, and green onions. Garnish with chopped parsley.
Products used in this recipe