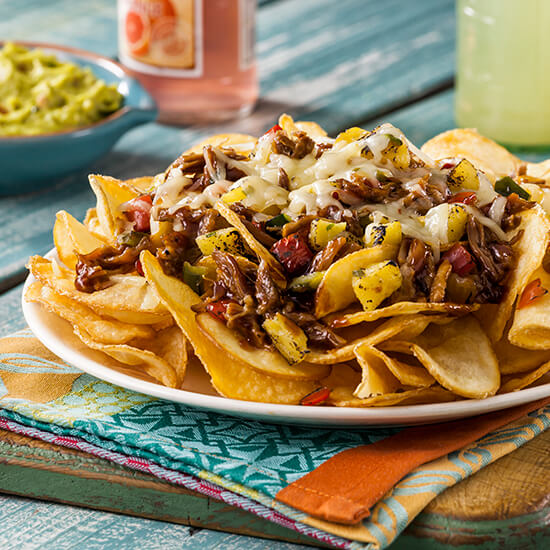 Products used in this recipe
Pork Nachos with Pineapple and Pepper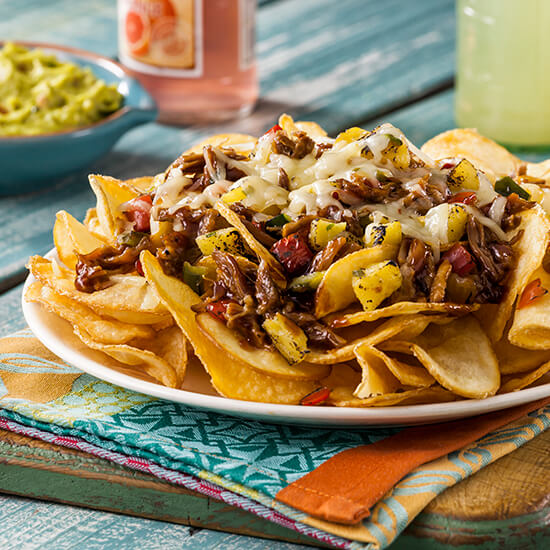 Yield:
20 Servings (11 oz.)
Yield: Model.Yield
Tender pork nachos topped with the sweet/savory goodness of Simplot RoastWorks® Flame-Roasted Pineapple & Pepper blend, spiced with BBQ sauce and jalapeño.
Preparation Instructions:
• Preheat oven to 350°F. Cook chips according to package directions. Combine pork with BBQ sauce, heat and reserve warm. Prepare the pineapple & pepper blend according to package directions, reserve warm.
• For each serving, place 3-1/2 oz chips on an ovenable plate, top with 5 oz of BBQ pulled pork, 2 oz of pineapple and pepper blend and 1 oz of Pepper Jack cheese. Bake for 1 minute or until cheese is melted. Top with 1/2 oz of sliced jalapenos.
Products used in this recipe