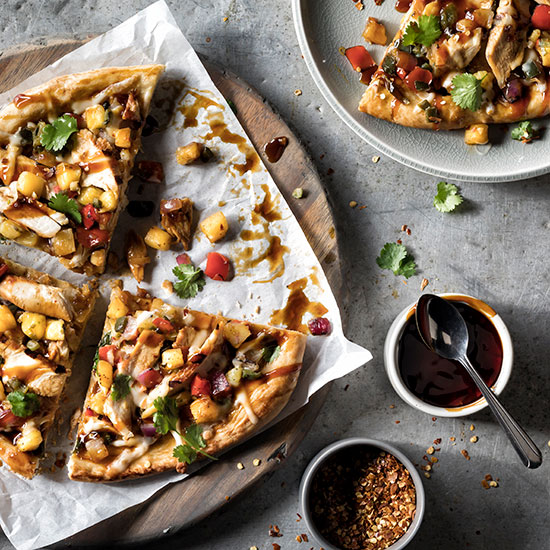 Products used in this recipe
Pineapple Teriyaki Chicken Pizza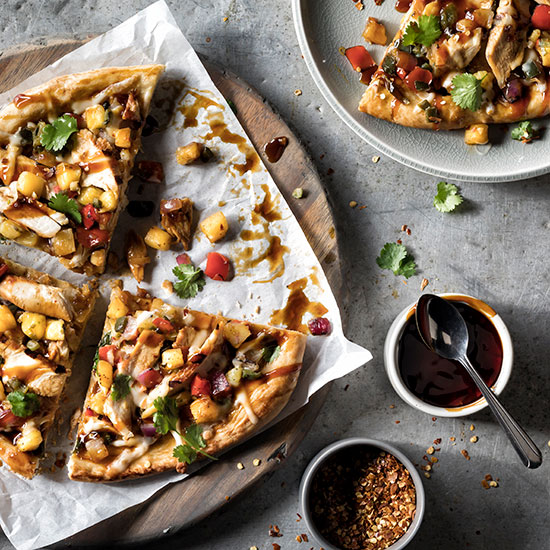 Yield:
10 Servings (7 oz.)
Yield: 10 Servings (7 oz.)
This Polynesian-inspired pie dazzles with teriyaki chicken, mozzarella, cilantro and Simplot RoastWorks® Flame-Roasted Pineapple & Pepper Blend.
Preparation Instructions:
Step 1

Preheat oven to 400˚F.

Step 2

Stretch pizza dough onto a 12-inch pizza screen that has been sprayed with pan release. Par-cook for 2 minutes.

Step 3

Remove from oven and top with diced chicken. Drizzle with teriyaki glaze. Sprinkle mozzarella evenly over the top. Spread pineapple salsa on top of cheese. Return pizza to the oven and continue cooking until dough is fully cooked and cheese is melted and bubbly. Garnish with chopped cilantro.
Products used in this recipe