Pineapple Tacos al Pastor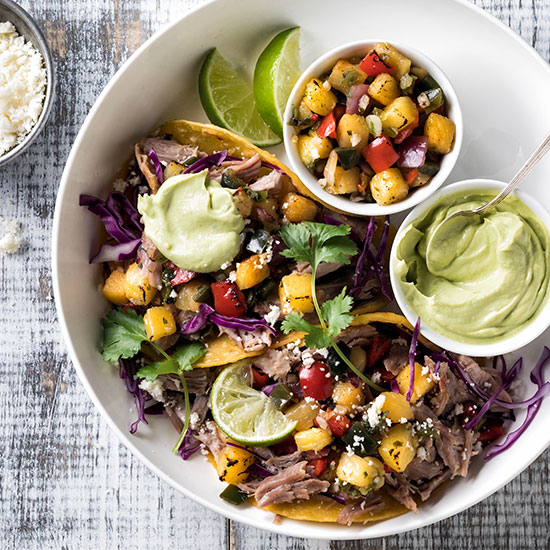 Yield:
10 Servings (7 oz )
Yield: 10 Servings (7 oz )
This classic Mexican pork taco comes to life with NEW Simplot RoastWorks® Flame-Roasted Pineapple & Pepper Blend, Cotija cheese and shredded cabbage.
Preparation Instructions:
Defrost avocado pulp. Whisk together avocado pulp and crema in a small bowl until smooth. For each serving, fill 2 warmed tortillas with 1 oz. of carnitas. Top each with 1 oz. pineapple salsa, 1 tsp. Cotija cheese, 1/2 oz. shredded cabbage and a cilantro sprig. Garnish each portion with a wedge of lime and 2 oz. of avocado crema on the side.
Products used in this recipe