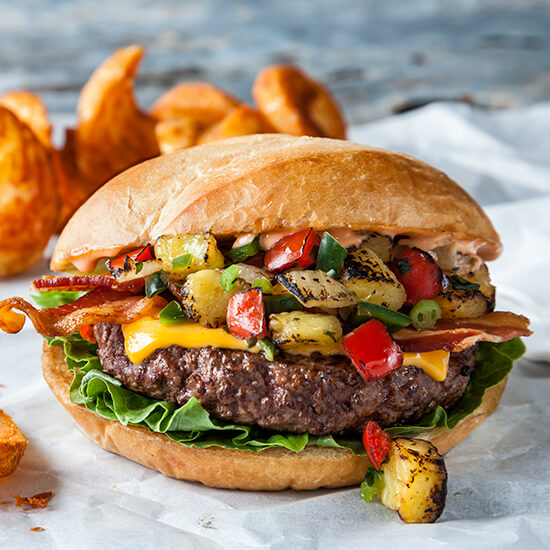 Products used in this recipe
Pineapple Bacon Cheese Burger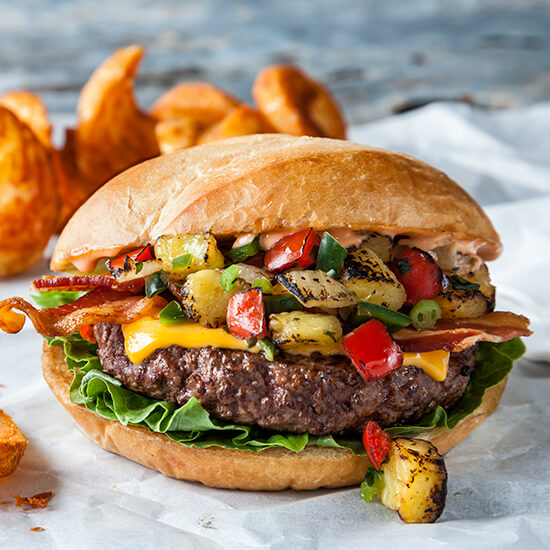 Yield:
20 Servings (4 oz.)
Yield: 20 Servings (4 oz.)
Enjoy this sunny take on an American classic, featuring Simplot RoastWorks® Flame-Roasted Pineapple & Pepper Blend, with cheddar and Sriracha aoili.
Preparation Instructions:
Step 1

Prepare the pineapple and pepper blend according to the package directions. Grill the hamburger patties to desired doneness.

Step 2

For each burger, place the heel of the bun on a clean work surface. Place a lettuce leaf on the bun, top with a hamburger patty, 1 slice of cheese, 2 slices of bacon, 2 oz. of pineapple and pepper blend, 1 oz. aioli, and top with remaining bun.
Products used in this recipe