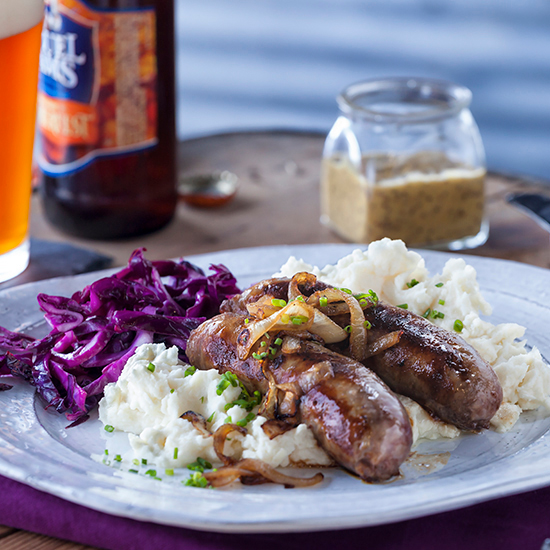 Products used in this recipe
Oktoberfest Sausage Platter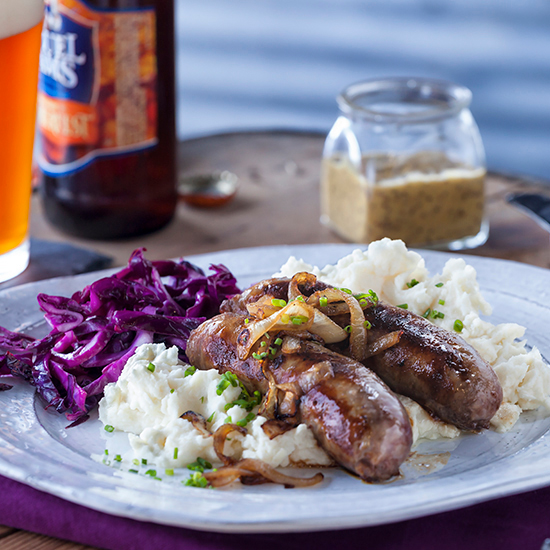 Yield:
8 Servings (2 bratwursts)
Yield: 8 Servings (2 bratwursts)
Preparation Instructions:
• Heat Simplot Redskin Mashed Potatoes according to directions.
• In a 12 inch pan add 1 tablespoon butter and heat on medium until butter is hot and foaming.
• Add onions and cook over medium until golden.
• In a second saute pan, cook the red cabbage in 1 tablespoon butter until tender, about 10 minutes.
• To serve, add 8 oz of mashed potatoes to a plate. Top with two bratwursts, caramelized onion and garnish with red cabbage and parsley.
Products used in this recipe