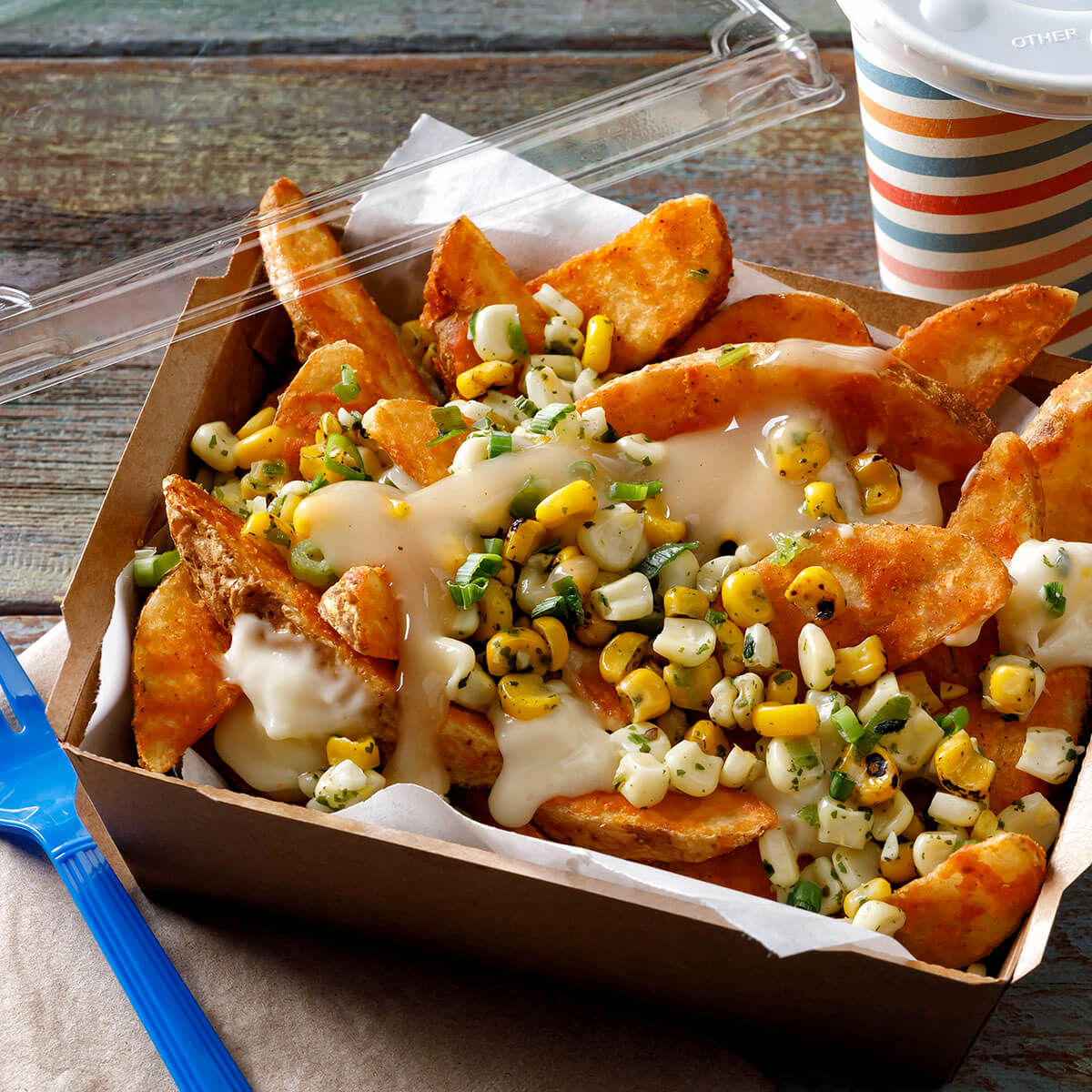 Yield:
100 Servings (7.1 oz. each)
Yield: 100 Servings (7.1 oz. each)
Meal Components: 2 oz. eq. meat/meat alternate, 5/8 cup starchy and 1/8 cup additional vegetables
Preparation Instructions:
Step 1

Preheat oven for use. Prepare gravy according to package instructions (yield 3 gallons plus 2 cups). Hold brown gravy above 135°F in warmer for service.

Step 2

Wash hands thoroughly. Place one bag of wedges on a parchment paper-lined sheet pan. Shake to scatter in a single layer. Place 2 bags each of roasted corn in a 2-inch steamtable pan. Prepare savory wedges in a convection oven at 450°F. Bake for 20-27 minutes for multiple pans in the oven, reduce time to 10-14 minutes if only one pan. Prepare roasted corn in a combi oven at 325°F for 15 minutes or until it reaches an internal temperature of 140°F for 15 seconds. Hold both the potatoes and corn in a warmer for service.

Step 3

For each serving; place 1/2 cup of wedges in a bowl or large boat (about 5 wedges). Top with 1/4 cup of roasted corn using a #16 disher. Add 1/2 cup of brown gravy using a 4 oz. ladle. Top with 2 oz. of cheese curds using a 4 oz. spoodle.
Products used in this recipe