Hearty Grains and Wild Mushroom Vegetable Ragout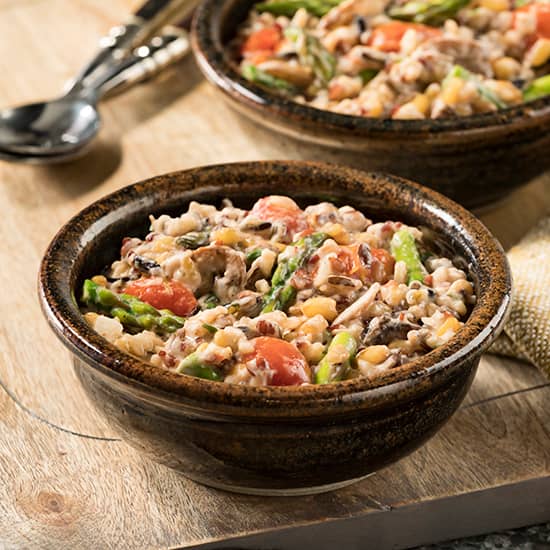 Yield:
11 Servings (8 oz.)
Yield: 11 Servings (8 oz.)
Preparation Instructions:
Melt butter in saute pan over medium heat, stir in asparagus and cook for about 5 minutes. Add grape tomatoes and cook for 3 more minutes. Pour heavy cream into the pan, turn up heat to high and let come to a boil. Stir in Hearty Grain blend and let it cook for 5-10 more minutes, until heated through. Stir often to keep from burning. Season with salt and pepper if needed.
Products used in this recipe