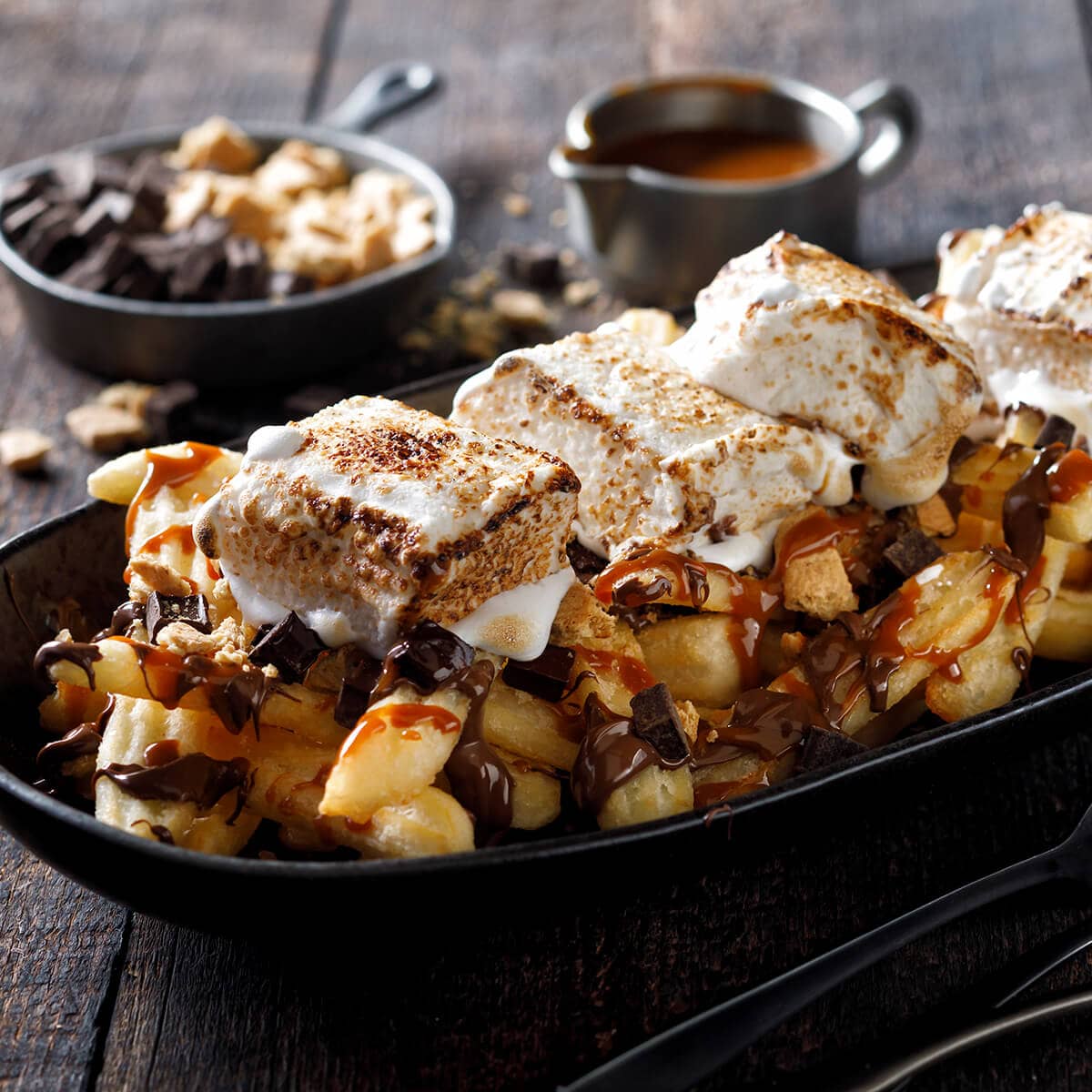 Products used in this recipe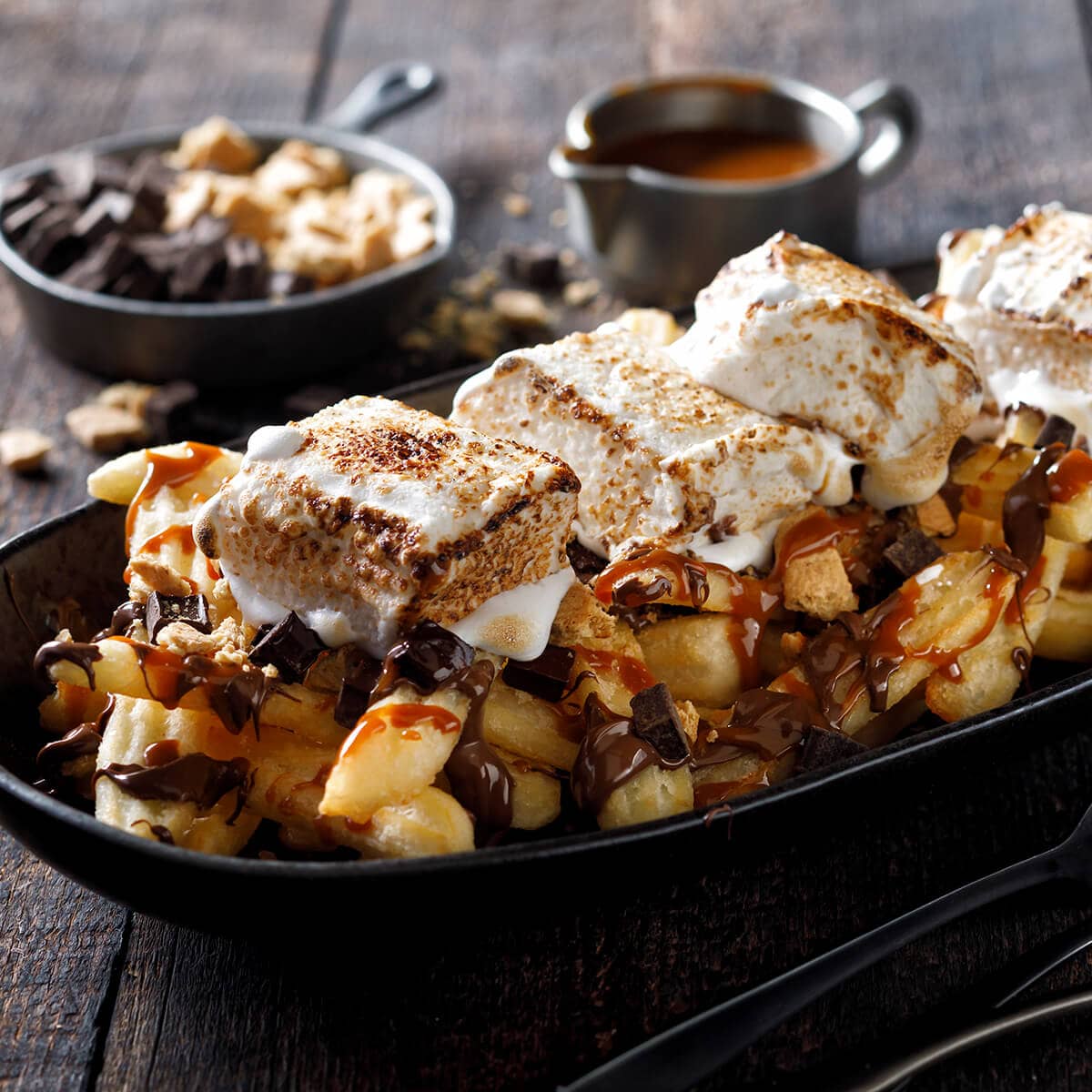 Yield:
8 Servings (13 oz.)
Yield: 8 Servings (13 oz.)
Need a unique dessert idea that impresses when served on-premise AND travels well as a takeout and assemble-at-home option? We think this might be just the one you've been looking for.
Preparation Instructions:
Step 1

Whisk together maple syrup and dulce de leche.

Step 2

For each serving; prepare 10 oz. fries according to package instructions. Drizzle with 1 fl. oz. each, warmed hazelnut spread and dulce de leche sauce. Sprinkle with 1/2 oz. graham crackers and 1/2 oz. chocolate chunks. Top with 5 marshmallows, and finish by toasting the marshmallows with a torch or in the oven until toasted and golden brown.
Products used in this recipe