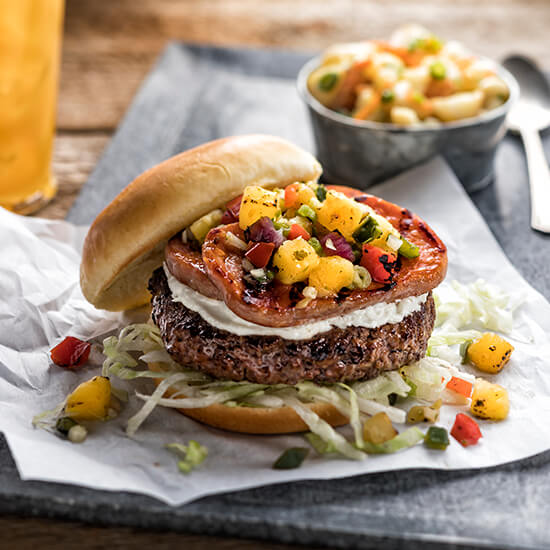 Products used in this recipe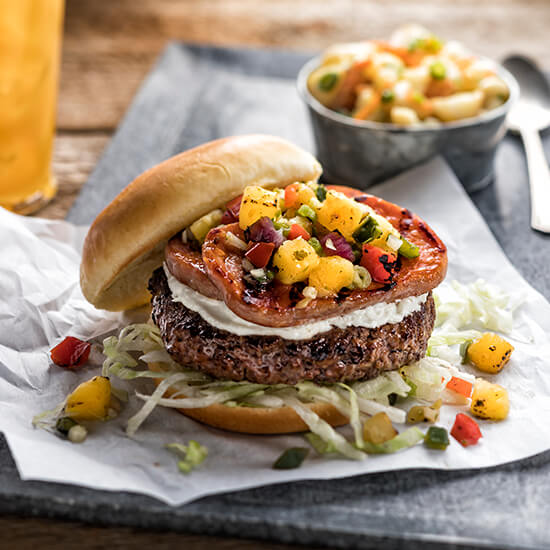 Hold onto your grass skirt! This burger menu classic is even better with the tropical flavors of Simplot RoastWorks® Flame-Roasted Pineapple & Pepper Blend.
Preparation Instructions:
Sear Spam slices, and reserve for service. Season burger patties with Ono seasoning. Cook to desired temperature on grill. Toast hamburger buns. To assemble, place 1/2 oz. shredded lettuce on bottom bun. Top with cooked burger patty and spread 1/2 oz. of goat cheese of top of meat. Shingle 2 slices of seared Spam on top of goat cheese. Finish with 1 oz. pineapple and pepper blend and top of bun.
Products used in this recipe