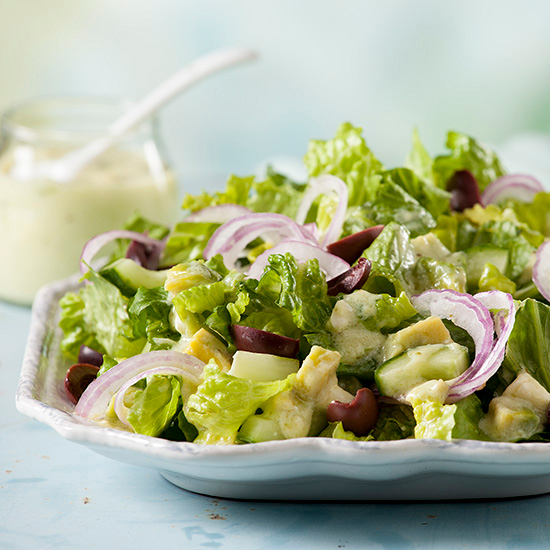 Yield:
1 Servings (3 cups)
Yield: 1 Servings (3 cups)
This dressing goes perfectly with the classic Greek salad of torn romaine, red onion slices, and Kalamata olives. But it would also be a great topping for a chicken pita sandwich or as a dipping sauce for veggies.
Preparation Instructions:
Step 1

Thaw avocado according to package instructions.

Step 2

In a medium bowl, whisk together yogurt and vinegar until combined. Whisk avocado pulp into yogurt mixture in batches until combined. Stir in sugar, oregano, and thyme. Slowly whisk in olive oil until incorporated. Fold in feta, diced avocado and cucumber. Cover and refrigerate 30 minutes.

Step 3

When ready to serve, whisk dressing to loosen; add milk if necessary to thin.
Products used in this recipe