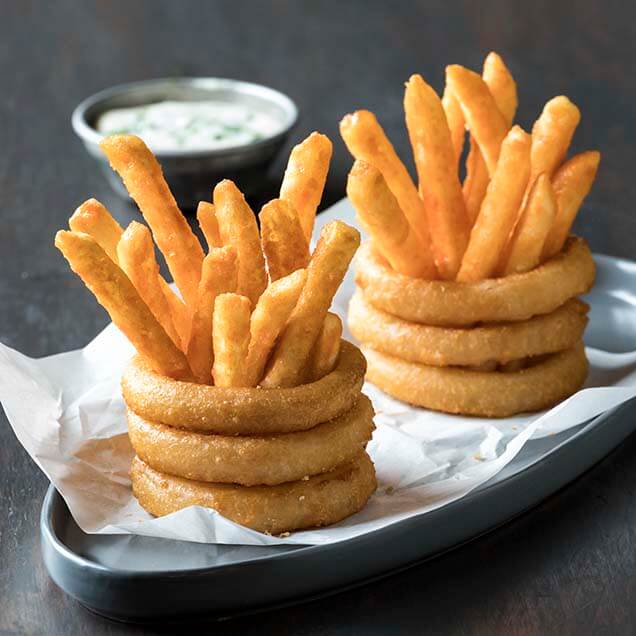 Products used in this recipe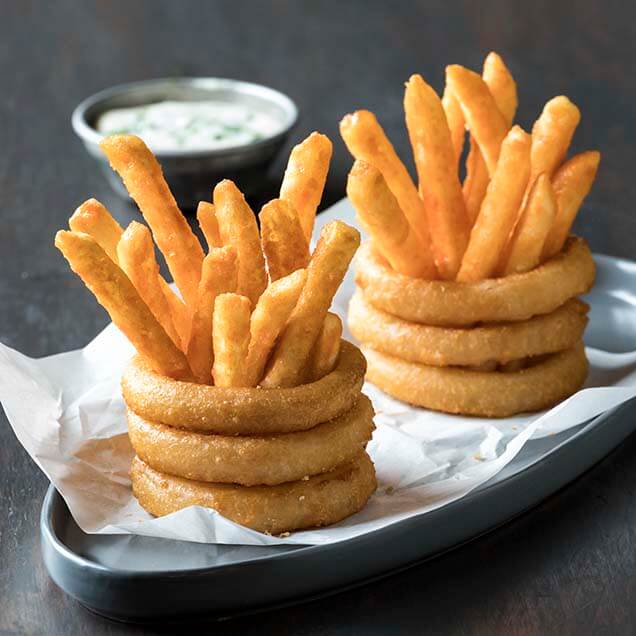 Yield:
5 Servings (18 oz.)
Yield: 5 Servings (18 oz.)
It's all about the fire and spice. Stack the onion rings like a fire ring and fill the center with the seasoned fries. Onions and fries take on a whole new fireside look.
Preparation Instructions:
For each serving, cook 8 oz. onion rings and 8 oz. fries according to package instructions. Place fries into a bowl and season with 1/2 oz. hot sauce, (enough to give them a nice red-coated color). Stack onion rings on a serving plate, about two high. Stand fries straight up in onion rings to create the look of fire coming out of the rings. Serve with 2 oz. Ranch dip.
Products used in this recipe