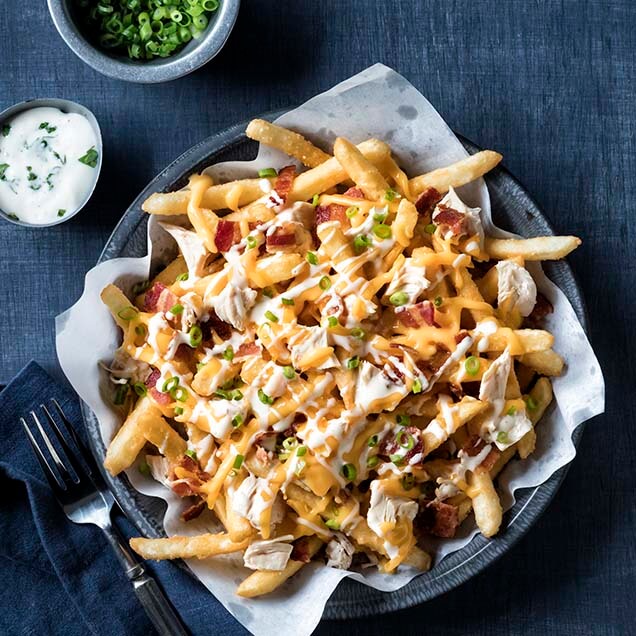 Products used in this recipe
Chicken, Bacon and Ranch Poutine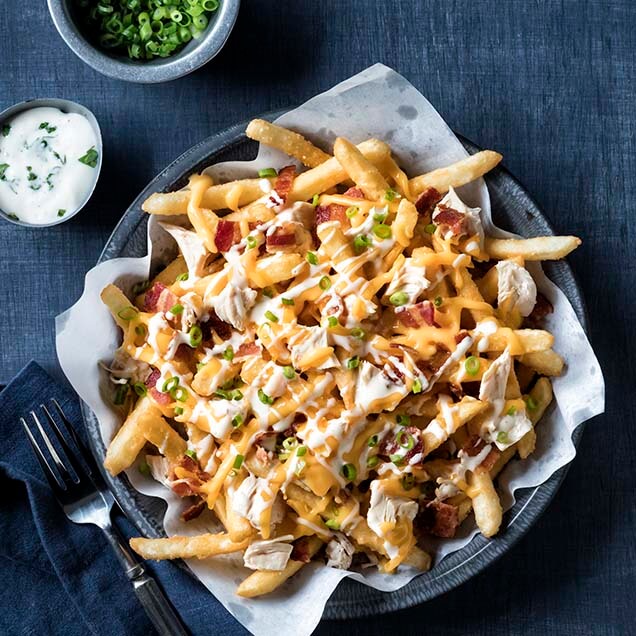 Yield:
10 Servings (14 oz.)
Yield: 10 Servings (14 oz.)
Simplot Thunder Crunch® Battered Straight Cut Fries topped with that classic combination of tender chicken, smokey bacon, and savory Ranch dressing.
Preparation Instructions:
For each serving, prepare 8 oz. fries according to package instructions. Place on a heat-proof serving dish and top with 2 oz. chicken, 2 oz. shredded cheese, and 1/2 oz. bacon. Place under a broiler, or in a hot oven, to melt the cheese. Drizzle with 1 fl. oz. ranch dressing and 1/2 oz. green onions.
Products used in this recipe