Chicken & Fire-Roasted Vegetable Grain Bowl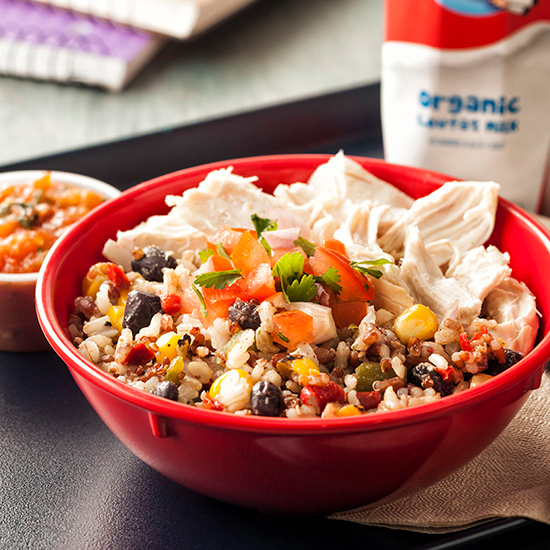 Yield:
13 Servings (8 oz.)
Yield: 13 Servings (8 oz.)
Need a dish that makes kids and adults happy about lunch? Give this tasty and nutritious bowl a try.
Preparation Instructions:
Step 1

Preheat convection oven to 350°F.

Step 2

Combine grain and vegetable blend, brown rice and chicken in a 2-inch deep chafing pan. Cover and bake at 350˚F for approximately 35 minutes or until product reaches 165°F.

Step 3

Remove from oven and serve with Sriracha on the side.
Products used in this recipe