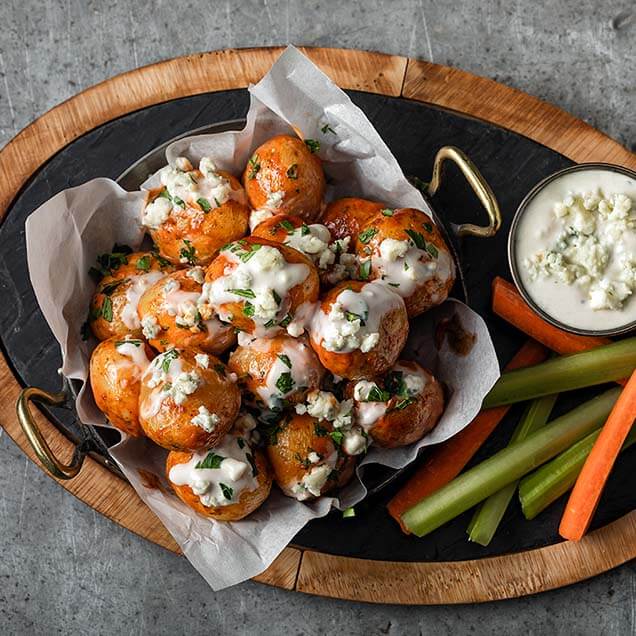 Products used in this recipe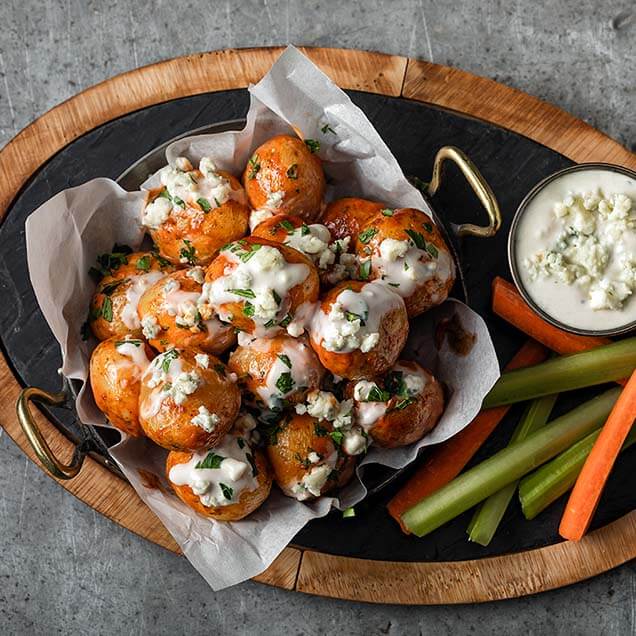 Yield:
8 Servings (5 oz.)
Yield: 8 Servings (5 oz.)
A delicious vegetarian appetizer option that will please your plant-based diners and just about everyone else. Prepare to make a lot of these, they'll be popular.
Preparation Instructions:
Prepare Baby Bakers™ according to package directions. Toss with one cup of buffalo sauce in a bowl. Tranfer to serving dish, sprinkle with cheese, green onions and serve with dressing on the side.
Products used in this recipe