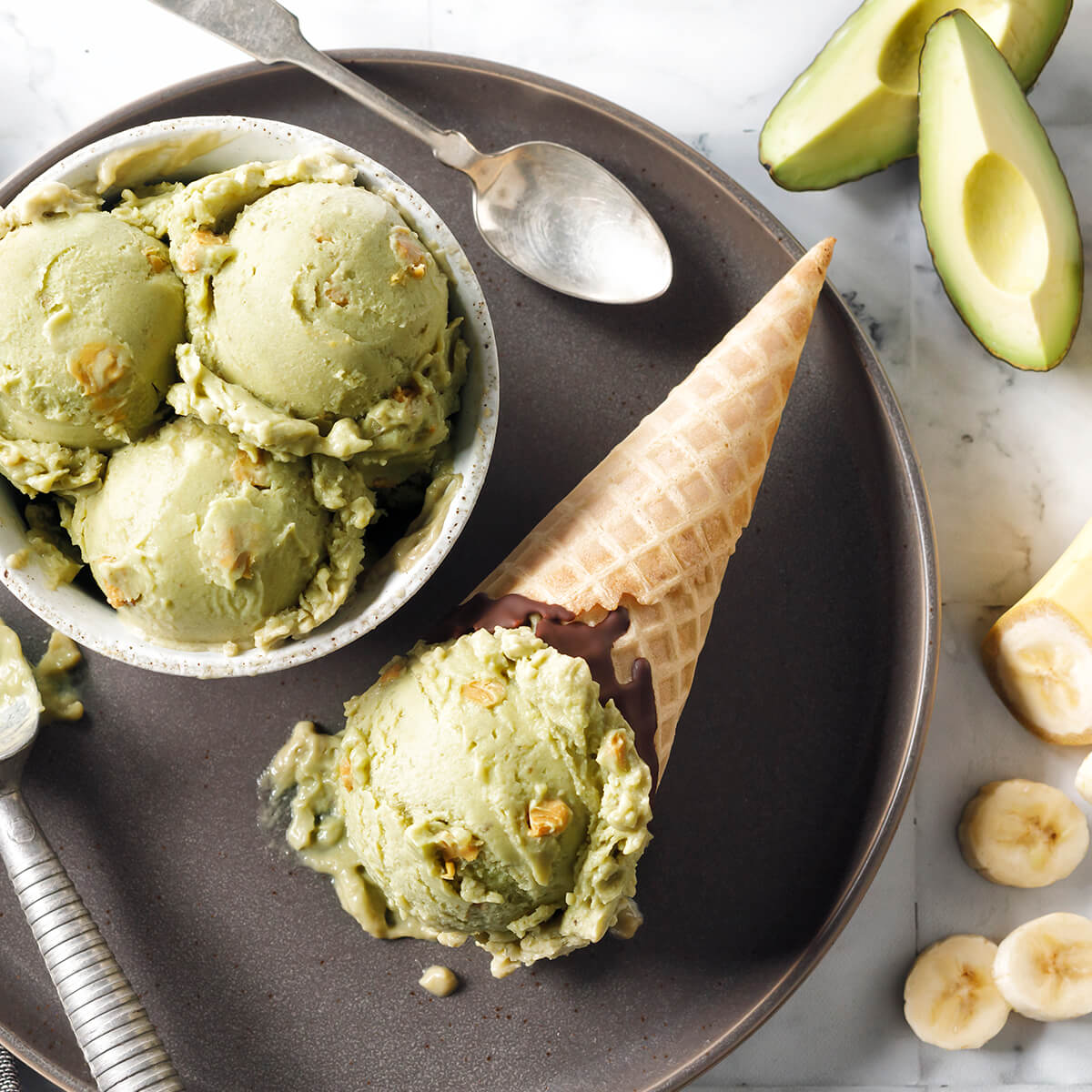 Products used in this recipe
Avocado and Banana Ice Cream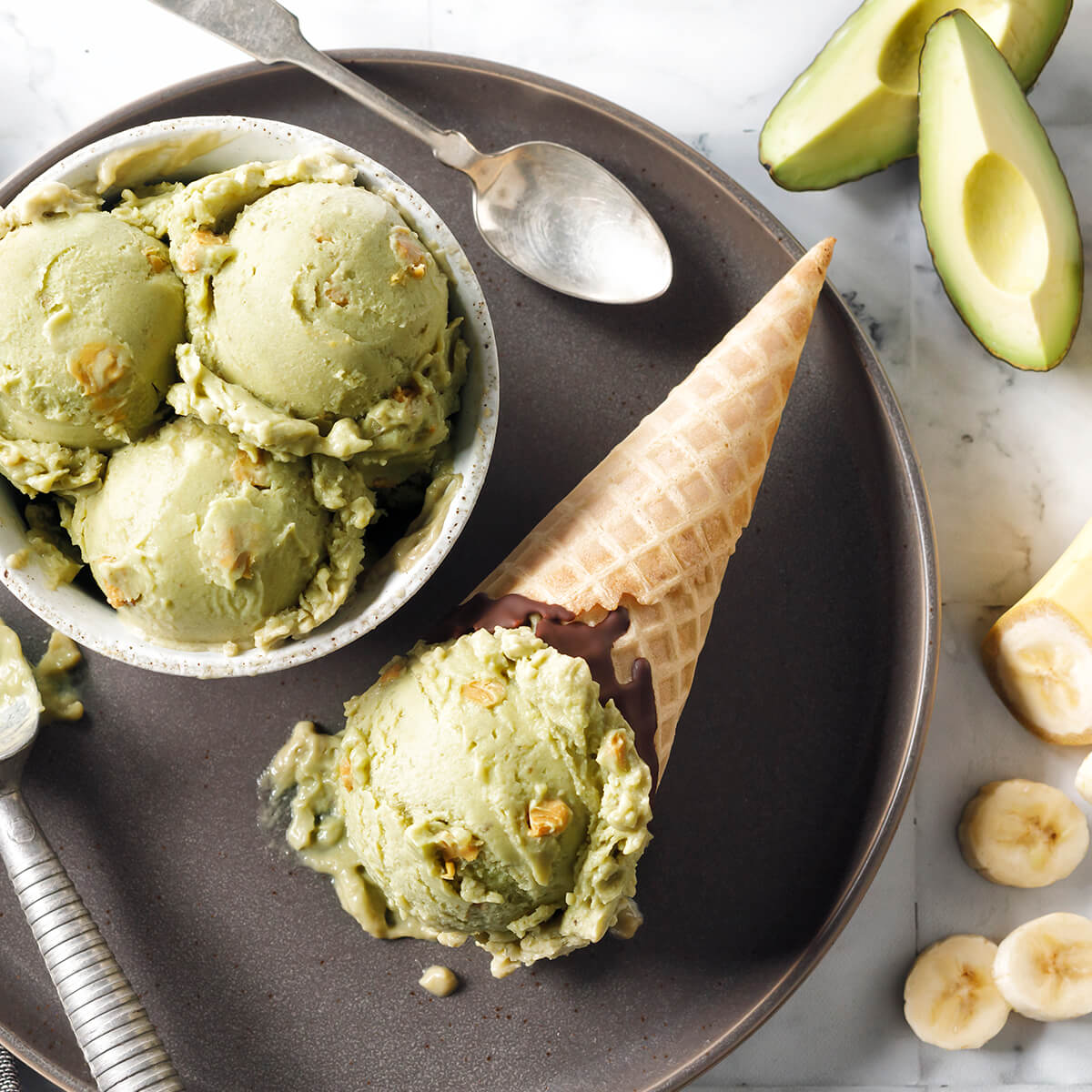 Yield:
8 Servings (6 oz.)
Yield: 8 Servings (6 oz.)
We think anytime is a good time for an ice cream treat, especially when it's 100% plant-based and naturally sweetened with bananas.
Preparation Instructions:
Step 1

Thaw avocado according to package instructions.

Step 2

Peel and slice bananas 1/4-inch thick. Place slices onto a lined sheet pan and freeze for a minimum of 1 hour.

Step 3

Place peanut butter into a zip lock bag and cut off one corner. Pipe peanut butter in long strips onto a lined sheet pan. Place in freezer for a minimum of 1 hour. Cut into 1/4-inch chunks. Return to freezer.

Step 4

Place avocado, frozen bananas and almond milk into a blender. Blend thoroughly, until smooth and creamy. Remove from blender and place into a freezable container. Fold in frozen peanut butter chunks. Place mixture into freezer until firm, 2-3 hours. Serve in a bowl or cone.
Products used in this recipe