Restaurant Gift Cards: How to Leverage Them for Better Sales
Jan 20, 2023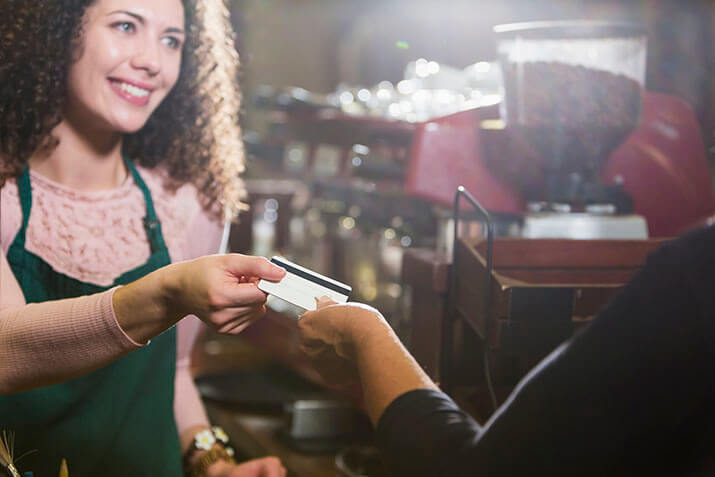 Restaurant gift cards are a great way to increase revenue and customer loyalty. They not only provide an additional stream of income but also offer numerous marketing and promotional opportunities. Best of all, well-crafted gift card programs work:
On Cyber Monday, Jersey Mike's provided a complimentary $5 gift card to customers who purchased $25 worth of gift cards online. During the first four days of this year's promotion, the chain had already nearly reached the same level of sales as the previous year.1


Velvet Taco strategically planned the launch of its e-gift card program to align with the holiday season and saw a 358% increase in December gift card sales compared to its average monthly sales.1


Chipotle is using a buy-one-get-one offer to entice customers to reach certain purchase thresholds. The company also added a new twist to its promotion strategy by delivering limited-edition, stainless steel $500 gift cards in mystery boxes as a way to create excitement. The result? Doubled-digit growth in gift card sales.1
Why gift cards are a must-have for restaurants
Don't think a gift card program is important to your customers?
In 2022, 51% of consumers said they planned to spend at least $100 on gift cards, with 44% saying they preferred restaurant gift cards specifically.1
The average casual dining restaurant generates more than 50% of its gift card revenue in Q4. But, perhaps more important, 40% of gift card sales are made in Q1, which is usually a slow time in foodservice—and when restaurants are hungry for revenue.1 It's also when cash-strapped consumers turn to gift cards for a night on the town.
Increased revenue potential: Gift cards are a great way to boost sales, as customers are more likely to spend more than the card's value, increasing revenue for your restaurant. Additionally, many customers will return to redeem their gift cards, bringing in repeat business.


Increased customer loyalty: Offering gift cards allows customers to give the gift of a great meal to their loved ones, encouraging them to return to your restaurant. When a customer receives a gift card, they are more likely to visit your restaurant to redeem it and may even bring friends or family along. This can lead to increased customer loyalty as they are more likely to become regular customers.


Marketing and promotional opportunities: Gift cards can be used to drive traffic during slow periods. For example, you can offer discounts or bonuses for gift card purchases, or create limited-time or seasonal gift card deals. This can help you attract new customers and keep existing patrons engaged. Additionally, you can use the gift cards to upsell, by offering add-ons or upgrades to the gift card holder.
6 restaurant gift card promotion strategies
Creating a solid restaurant gift card program is no different than many other types of marketing: create an intriguing offer, build a sense of urgency, get the word out to likely buyers, and make purchasing easy.
Offer discounts or bonuses for gift card purchases: This can be an effective way to increase gift card sales. For example, offering a 10% discount for gift card purchases over $50 can encourage customers to purchase more.


Create limited-time or seasonal gift card deals: Special offers available only for a short time create a sense of urgency and encourage impulse purchases of gift cards. Example: offer a free dessert with the purchase of a gift card during the holiday season.


Partner with local businesses or influencers to promote gift cards: Other local businesses or influencers can help you reach a wider audience and attract new customers to your restaurant. For example, you can offer a discount for customers who present a gift card from a partnered business.


Utilize social media platforms and in-store POS to promote gift card offers: Facebook, Twitter, and Instagram are inexpensive ways to reach a large audience. By creating visually appealing graphics and videos to showcase your gift card options and running paid promotional campaigns, you can draw a crowd. And never underestimate the power of table tents, counter cards and posters inside your location.


Incorporate gift card promotions into email marketing campaigns: Email marketing is a great way to reach a targeted audience and promote your gift card options. By including gift card promotions in your email campaigns, you can encourage customers to purchase gift cards and visit your restaurant.


Offer special promotions for gift card holders, such as exclusive discounts or VIP perks: Offering special promotions for gift card holders can encourage repeat business and increase customer loyalty. For example, you can offer a 10% discount for gift card holders on their next visit or offer VIP seating.
Best practices for restaurant gift card sales and redemption
Consumers love their gift cards, so do everything you can to make sure the experience is easy, secure and aggravation-free at the point of sale and your restaurant.
Set up a secure and user-friendly online gift card system: A secure and user-friendly online gift card system can make it easy for customers to purchase and redeem gift cards. If customers have a positive experience with your restaurant's gift card system, they'll be more likely to buy and redeem them in the future.


Train staff on gift card policies and procedures: It's vital to ensure that your staff is well-trained on gift card policies and procedures to answer customer questions about gift card sales and redemption.


Track gift card sales and redemption to measure success: Tracking gift card sales and redemption can help you measure the success of your gift card program. By analyzing this data, you can make informed decisions about which promotions and strategies are working well and which ones may need to be tweaked or changed.
The importance of e-gift cards for restaurants
Like all things digital, digital sales of e-gift cards on Cyber Monday exploded in 2022. According to Paytronix, a supplier of customer experience software for the restaurant industry, traditional gift card sales saw a significant increase of 13.8%, and dollar sales rose by an impressive 17.9% from 2021. But e-gift sales rose even faster: up 31% from 2021, driving a nearly 50% increase in overall dollar sales.
The rising popularity of e-gift cards can be chalked up to their extreme speed and convenience compared to their plastic counterparts—faster to buy, faster to redeem. One of the strongest reasons to offer an e-gift card through social media and your website is customers can purchase them right then and there, without the need to travel across town. This dramatically increases the likelihood of a purchase.
Digital gift cards can be set up through your point-of-sale system or by using a third-party service. However, there may be costs associated with these methods, such as setup fees, monthly charges, or per-order commissions, depending on the provider. On the bright side, e-gift cards don't have any production costs like printing and delivery.
If you don't like loyalty programs, you'll love gift cards
According to a survey, nearly one-third of restaurant operators believe loyalty programs are unsuitable for their business.2 The feedback suggests the primary reason for this is the perception that managing a loyalty program demands too much time and resources. Some operators also feel that offering discounts or rewards through such a program would negatively impact already slim profit margins.
Gift cards may be the perfect alternative: an effective way to attract new customers and show appreciation for your most loyal ones without compromising your menu prices.
Overall, gift cards are a relatively low-cost way to lock in future purchases. Equally important, they give consumers "permission" to purchase more, either by expanding their party or ordering an additional appetizer they wouldn't have otherwise tried. So if you're not offering a robust gift card program, now may be a good time to reconsider.


1 Nations Restaurant News, "In the digital era, gift cards are more critical for restaurants than ever," December 2022
2 Datassential, Creating Customer Loyalty report, March 2022