Parmesan Potato & Spinach Florentine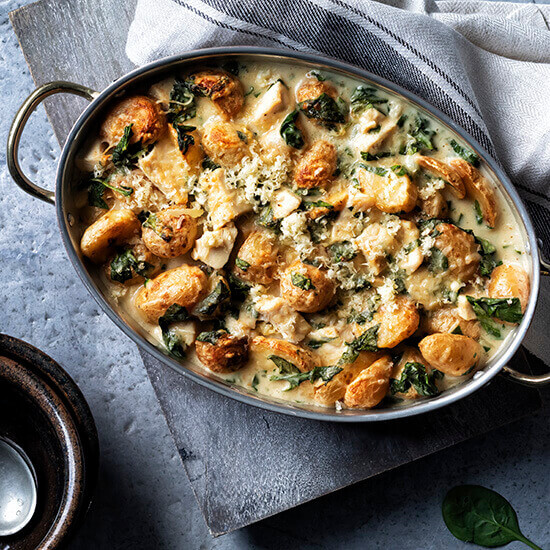 Yield:
18.0 Servings (8.0 oz.)
Yield: 18.0 Servings (8.0 oz.)
Preparation Instructions:
Preheat oven to 350°F. Combine potatoes, spinach, chicken and sauce in a mixing bowl. Spray 4" full pan with cooking spray. Transfer mixture to pan and bake for 35-45 minutes or until mixture reaches 165°F. Top with Parmesan cheese and broil until golden brown.
Products used in this recipe