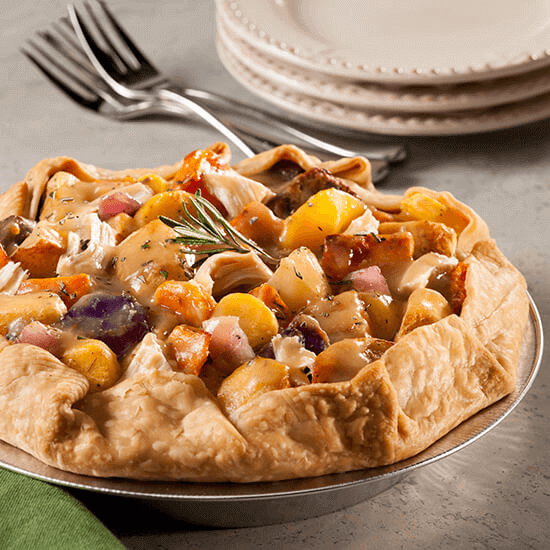 Products used in this recipe
Deli Chicken and Roasted Root Vegetable Pot Pie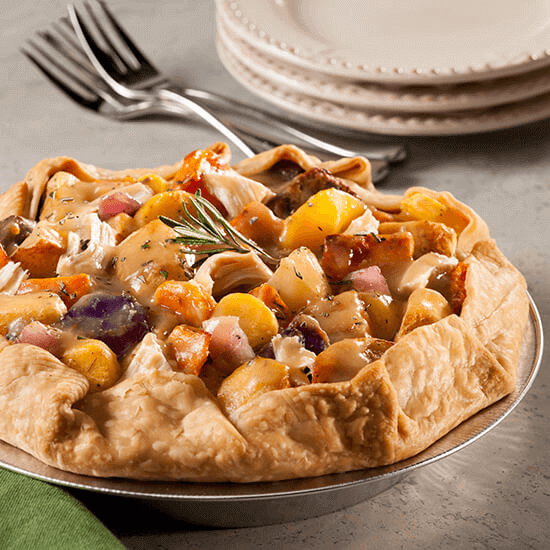 Yield:
6 Servings
Yield: Model.Yield
Perfect featured as a take-and-heat family entre.
Preparation Instructions:
• Place pie crust into pie pan. Make sure crust is about 1-1/2" larger than pan so crust can be overlapped prior to baking.
• Combine remaining ingredients into a bowl. Blend gently
• Scoop mixture into pie crust. Fold pie crust over filling to form a decorative edge
• Bake at 425°F for 30-40 minutes or until crust is golden and center of mixture reaches 165°F.
Products used in this recipe