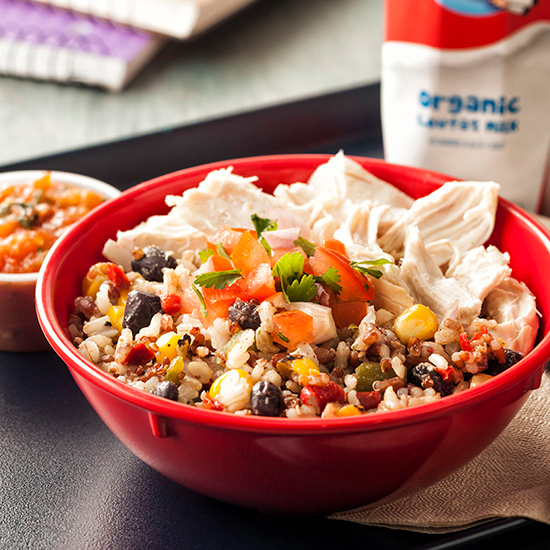 Yield:
13 Servings (8 oz.)
Yield: 13 Servings (8 oz.)
Preparation Instructions:
• Combine Exotic Grains and Fire-Roasted Vegetables, Brown Rice and chicken in a 2 inch deep chafing pan.
• Cover and place into a 350°F convection oven for approximately 35 minutes or until product reaches 165°F.
• Remove from oven and serve with Sriracha on the side.
Products used in this recipe